NFC PHOTO OF THE DAY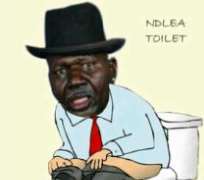 Eyin were.Taba ni ama mu e ni,ola ni a ma mu.Yi o ba le yi o ba ni laba laba fin wor igbo.Ejo kin sewon.
Emi omo Oduduwa tokan tokan funra mi,ni e fe ko sekeseke si lowo?O do di.
E ma run down ni.
If u don't understand Yoruba,u are on a long thing.