Gaddafi captured and wounded: NTC official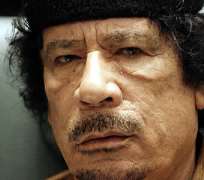 Deposed Libyan leader Muammar Gaddafi has been captured and wounded in both legs, National Transitional Council official Abdel Majid said on Thursday.
"He's captured. He's wounded in both legs ... He's been taken away by ambulance," the senior NTC military official told Reuters by telephone.
REUTERS