The Tony Elumelu Foundation Celebrates One Year Anniversary, Hosts Advisory Board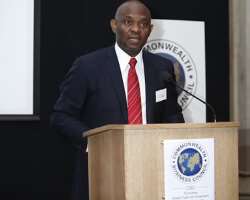 Lagos, Nigeria, October 19, 2011 - The Tony Elumelu Foundation (TEF) will reach an organisational milestone this month. The Foundation will celebrate its one-year anniversary and host its second advisory board meeting on Saturday, October 22, 2011.

The TEF Advisory Board members represent the pinnacle of success in the public, private and non-profit sectors. They include H.E. Shaukat Aziz, former Prime Minister of Pakistan and Executive Vice President of Citigroup; Runa Alam, CEO of Development Partners International and non-Executive Director of United Bank of Africa; Teresa Clarke, founder and CEO of Africa.com and former managing director in the investment banking division of Goldman Sachs & Co.; Dr. Luisa Dias Diogo, a former Prime Minister of Mozambique who played a major role in that country's economic transformation; Stewart J. Paperin, Executive Vice President of the Open Society Foundations and President of the Soros Economic Development Fund; and Henrik Skovby, Founder and Executive Group Chair of Dalberg, a specialist strategy consulting firm with offices in five continents.

The purpose of the meeting is to provide a progress update on the Foundation's work since the Board's previous meeting in April, as well as outline the Foundation's further strategic development, as it pursues its core mission of fostering the private sector as the catalyst for Africa's continuing social and economic development.

"Africa has enjoyed the philanthropic investment of groups like the Rockefeller Foundation and is grateful," said Founder Tony O. Elumelu, MFR, earlier this year in an interview. "Now it is time for Africans and African businesses to rise to the challenge."

During the past year, in line with its investment philosophy, TEF made its first impact investment in Mtanga Farms, Tanzania, an agriculture business focused on crop and livestock farming. Since then, the Foundation has built an impressive pipeline of opportunities that are currently being pursued, while also championing the image and voice of impact investing in Africa. The Foundation brought together the first cohort for its African Markets Internship Programme (AMIP), which places students from Africa's top business schools and top-tier business schools in Europe and the United States in highly structured programs at African companies in Accra, Lagos, and Nairobi. The Foundation has also partnered with the Association of African Business Schools to launch the African Management Initiative (AMI), an effort focused on substantially increasing investments in management education across Africa.

In addition to other policy-related initiatives, the past year also saw TEF partnering with the Tony Blair Africa Governance Initiative to form the Blair Elumelu Fellowship Programme designed to strengthen the private sector's role in the economic transformation of select African countries – starting with Liberia, Sierra Leone, and Nigeria – by developing the capacity of their governments to attract and nurture domestic and foreign private investment and enterprise.

The meeting will also serve as an opportunity to look forward, and secure expert input on the Foundation's plans for the next six months. This will include expanding AMIP to four additional cities – Dakar, Douala, Lusaka, and Kigali – so that all regions of Sub-Saharan Africa are involved, plans for deepening the policy program, review of the Foundation's expanding impact investing pipeline, and establishing an in-house African Competitiveness Institute.

The two-day event will also offer members of the public an educational opportunity: on Sunday, October 23, 2011, advisory board member Henrik Skovby, will present "The 10 Big Things That Have Shaped Development Over the Past 10 Years" in an invitation-only learning session exploring social and economic growth on the global landscape.
"The focus of this meeting is to gather our board's collective input, drawing on their diverse experiences from around the world as a way to reflect on our first year of operations as one of Africa's pioneer philanthropic institutions," said Dr. Wiebe Boer, CEO of The Tony Elumelu Foundation. "With their ideas, we are certain that we will achieve our primary objective of contributing to the competitiveness of the African private sector and continuing on our path towards being Africa's benchmark philanthropy."

ABOUT THE TONY ELUMELU FOUNDATION
The Tony Elumelu Foundation is an Africa-based and African-funded not-for-profit institution dedicated to the promotion and celebration of excellence in business leadership and entrepreneurship across Africa. As a 21st century catalytic philanthropy, the Foundation is committed to the economic transformation of Africa by enhancing the competitiveness and growth of the African private sector. Founded in 2010 by Tony O. Elumelu, MFR, the Foundation identifies and addresses systemic challenges that inhibit African entrepreneurs.

For more information on The Tony Elumelu Foundation, please visit www.tonyelumelufoundation.org.