IDUMANGE,GUBER ASPIRANT PROMISES FREE EDUCATION TO TERTIARY LEVELS IN BAYELSA STATE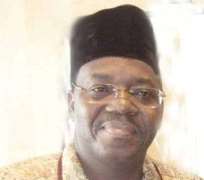 A PDP Gubernatorial Aspirant in Bayelsa State and Deputy President of the Niger Delta Integrity GroupComrade Idumange John has debunked claims made by the supporters of Governor Timipre Sylva that Bayelsa students are backing his second term bid. He said Mr Timipre Sylva does not have the moral integrity to contest any elective position given his shoddy performance for the last four years. He made this assertion during an interactive session with his facebook friends in Ugehelli, Delta State. The Aspirant lamented that the level of corruption, mudslinging, and political intolerance executive recklessness during this administration is unparalleled since Bayelsa State was created 15 years ago. He enjoined Bayelsans to shun money politics and ensure that Governor Timipre Sylva voted out of office so he could face prosecution for the sundry cases of politically motivated, extra-judicial murders. The electorate should look out for candidates with a sense of probity, responsibility, track record and above all the fear of God during the coming election he said.
Responding to the assertions of Comrade Idumange John, Dr Theophilus Ebikebena corroborated the view that the mismanagement of resources and general mal-administration is common knowledge and appealed to Baylesans to vote wisely for a candidate that will bring about positive change in the State. Dr Ebikebena assured the aspirant of his total support adding that Idumange has the capacity to deliver good governance.
On education Comrade Idumange he said Bayelsa State is one of the most educationally disadvantaged States in Nigeria and we receive some marginal grant for that insult. Basically, enrolment is low as compared to other States in the South-South geo-political zone. Academic wastage rate in terms of failure, non-completion rate and outright attrition rate is high. The situation has been compounded by the under-funding of the sector. Bayelsa State recorded a net enrolment of 71.9% and 49.5% into its primary and secondary schools respectively.
He asserted that although these indices are higher than the national averages of 61.5% and 45.6% respectively, the State also has primary and secondary school completion rates of 14.4% and 17.3% respectively. This indicates that less than 50% of the pupils who enrol into primary schools eventually progress into secondary schools and only 17.3% of these pupils complete their secondary education. The progression rate alone does not provide a clear picture of the completion rate along gender lines, as there exists a huge gender disparity in the acquisition of basic education.
The State Government recognizes that the development of its human capital is a fundamental requirement for its economic development. It is therefore committed to providing the resources required to improve the State's performance indicators in education and ultimately, developing the human capital required to serve backbone of its economic development. This is in accordance with the provisions of Section 16 (2) (a) of the 1999 Constitution, which stipulates, "the State shall direct its policy towards ensuring the promotion of a balance economic
The aim of our administration is to revamp the public education system so that it will surpass the standard obtainable in the private schools.
In line with article 26 of the Universal Declaration of Human Rights (1948), education at the basic level from basic 1 to 9 shall be free, compulsory and universal in the State. Bayelsa State has resources to pursue free education up to university level. AN EDUCATION BANK TO BE CALLED BAYELSA STATE EDUCATION BANK may be considered. Most of the federally allocatable resources from the Universal Basic Education Program and other educational paraststals will have a common pool where monies will be sources.
Our administration shall give priority attention to foundational education as the basis for preparing students for entrance into tertiary institutions.
Accordingly, the Bayelsa State College of Arts and Science shall be reinstated as a preparatory ground for school leavers who want to attend tertiary education. The Yenagoa Campus of the Nigerian Law School will be upgraded with state-of-the-art infrastructure.
The College of Education, Okpoama shall be adequately funded, but the programmes shall be tailored to science, technical and vocational studies. Most foundational courses in Education shall be run in the Faculty of Education, Niger Delta University.
The existing foreign scholarship scheme is being implemented in a discriminatory manner. It is not affecting the target population such as people who cannot afford to train their children abroad and in private schools in Nigeria. Presently, the poor are not benefiting, as there is still the name dropping syndrome. The scheme shall be streamlined to accommodate
Whereas government will intensify efforts to train teachers, the provision of modern laboratories, libraries, classroom furniture, functional water systems, and toilets as it is being implemented is not serving the interest of the people. In this connection, each Local Government Headquarters will attract a model secondary school. The Sylva administration plays politics with the three Senatorial Model Secondary Schools. They have been on-going for a long time.
Under the Sylva administration, education has decayed and grossly underfunded because of lack of focus. We shall copy the Model Primary Schools built by Gov. Rotimi Amaechi in Rivers State. He added that Bayelsa State cannot play politics with education since education alone is capable of propelling the State to the orbit of accelerated development.
The Aspirant said he was in support of re-organizing the Bayelsa State Peoples Democratic Party pointing out that the PDP EXCO as it presently is cannot conduct free and fair primaries since most of them are either Governor Timipre Sylva's blood relations or people under his pay roll.
On the purported endorsement of Governor Timipre Sylva by the House of Assembly, Idumange said ' these guys are all leprous fingers in the same arm. There are some law makers who have corruptly enriched themselves and imposed untold hardship on the masses, and very soon the anti-graft agencies will discuss how well they have declared their assets. He condemned the BSHA as ineffective and incapable of performing oversight functions. This House of Assembly is an unmitigated disaster, the members have not initiated any fundamental changes; IT IS THE WORST ASSEMBLAGE OF MEDIOCRES I HAVE EVER SEEN. Comrade Idumange made it clear that in a democracy, power belongs to the people and if they push their luck too far, a great many of them may be recalled.
Disclaimer:

"The views/contents expressed in this article are the sole responsibility of

Nwokedi Nworisara

and do not necessarily reflect those of The Nigerian Voice. The Nigerian Voice will not be responsible or liable for any inaccurate or incorrect statements contained in this article."
Articles by Nwokedi Nworisara