IMF Sees Africa Growth Averaging Nearly 6 Pct In 2012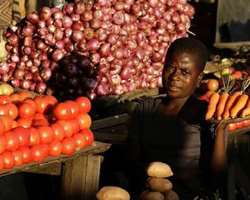 The International Monetary Fund forecast on Wednesday a rosy outlook for Sub Saharan Africa growth in 2012 but warned of significant risks from global financial volatility that could subdue demand and private inflows into the world's poorest continent.
Economies in the region are expected to post nearly 6 percent average economic growth in 2012, rising from above 5 percent this year, the IMF said, pointing to a better outlook than in advanced economies, which could experience a sharp slowdown due to global volatility.
"Growth in sub-Saharan African (SSA) economies will remain on average above 5 percent in 2011. The growth rate is expected to increase in 2012 to nearly 6 percent, because of one-off boosts to production in a number of countries," the Fund said in a statement.
It urged policymakers in the continent to formulate policies that took into account the projected strong growth as well as emerging challenges from the global financial problems.
"Policies need to tread a fine line between addressing the challenges posed by strong growth and preparing to ward off the potentially adverse effects of another global downturn," said Antoinette Sayeh, director of the IMF's African department.
At the same time, Sub-Saharan Africa needs to continue to invest in growth and employment, which are critical for sustained poverty reduction, Sayeh added.
The Washington-based fund said middle-income countries had been hit by the global crisis.
"In South Africa, with unemployment stubbornly high, growth will be limited to at most 3.5 percent this year," the IMF said, adding that volatility in commodity markets could cause further disruptions.
Economies in the region are also reeling from high food and fuel prices, which have driven up inflation.
REUTERS