ACCESS BANK COMPLETES TAKE OVER OF INTERCONTINENTAL BANK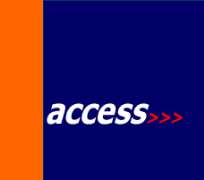 Access Bank, last Friday, finally took over Intercontinental Bank Plc., having concluded the acquisition arrangement began almost a year ago.
By the arrangement, Intercontinental Bank is now a subsidiary of Access Bank Plc with Mr. Aigboje Aig-Imokhuede, managing director of Access Bank now Chairman of Intercontinental Bank, while Mr. Victor Etukwu is now the new managing director of Intercontinental Bank.
Briefing journalists at the weekend, Mr. Aig-Imoukhuede said Access Bank has completed the acquisition of Intercontinental Bank having acquired 75 percent of the reconstructed shares of the bank.
He said the integration of the two banks would be completed in 12 months time and assured staff of Intercontinental Bank that there was no need to raise unnecessary anxiety as the bank is positioned to grow higher especially in the area of retail banking.
Aig-Imokhuede said Access went for Intercontinental Bank because of its strong retail-banking base, strong branch network while the two banks use the Flexi cube technology.
He said the merger, for Access Bank is about value addition, adding 'we are concerned more not for Intercontinental Bank, but for the products, services and the people,' saying that Access Bank is going to 'ensure that every decision taken will improve the customer's expectations.'
It was explained that 'the retail banking operations of Intercontinental Bank coupled with the wholesale and commercial banking strength of Access Bank offer a high degree of synergy and complementarily unique in the Nigerian banking environment.' Access Bank's end of year result for 2010 showed that all key financial indicators surged higher than what it posted the previous year.
For instance the bank's profit before taxation for the twelve months ended December 2010 rose to N16.2billion while gross earning rose to N91.1billion. At the same time, its total loan portfolio rose by 16 per cent to N456billion with deposit liability also growing by 15 per cent to N509.6billion in the year under consideration. This leaves the bank with loans to deposit ratio of 88.3 per cent, as well as capital adequacy and liquidity ratios of 26.52 and 36.91 per cent
The commercial bank with operations across eight African nations and in the United Kingdom also gave details of how it fared in other areas of its business in the year under consideration.
Commenting on the results, Group Chief Executive of Access Bank, Aigboje Aig-Imoukhuede said: 'The macro prudential initiatives instituted by the Central Bank of Nigeria to stimulate the Nigerian economy towards the path of sustainable growth and to ensure recovery of the Nigerian banking sector have provided a launch pad for banks with strong fundamentals to grow their business profitably.