SAM KLEF DUMPS BACHELORHOOD?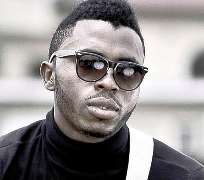 He shot to fame and stardom early in the year when he released his debut single Molowo Noni which features  Ice Prince, Whiz kid and D' Prince.
Sam Klef
It was a massive hit and Sam was left dizzy with cash but that may just not be the only happy news coming from his quarters.
Tale bearers recently took to the streets with the gist that Sam Clef is dumping bachelorhood for good. According to our source, he is will be heading to the altar in  a matter of weeks with the love of his life. The gist zeroed in on Lagos as venue of the event but no one has been able to put a date on the ceremony.
It got even more difficult as all efforts to reach Sam Clef or his manager to confirm or refute the story proved abortive. Our sources however maintains 'it is the truth:.
Because of the tight lipped arrangement behind the traditional wedding ceremony of Free madness crooner ,Terry G a lot of people are willing to give this story a listening ear.
Sam Klef is primarily a producer, but also thrives as a recording artist. He's responsible for producing several hit singles that's made the career of countless stars.
Durella's My Life was produced by him and Whiz Kid's Tease Me which had been recorded during a freestyle session had been mixed and mastered by Sam Klef in exactly 30minutes.