NO CRISES IN APGA -OKOROCHA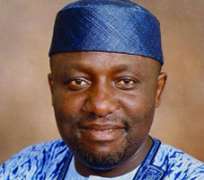 Imo State Governor, Owelle Rochas Okorocha recently had an interaction with some journalists in Lagos, where he bared his mind on salient national issues and issues affecting his state. The governor also gave account of his first 100 days in office. NDUBUISI ORJI, who was there, brings the details
You just clocked 100 days in office, how has it been
I came into seat of governance in Imo State as the governor through what I call a controversial election that was acknowledged world wide as the best democracy in the Nigeria has ever produced. It was all about the people and the governed. In that case we came out victorious.
And since then they have huge expectation from the government. So much expectation from the people.  I expected so too. The challenges we had at first was that we were coming to meet the yearning against all odds.  They wanted a change at all cost, despite the difficulties and oppression; they still stood their ground to make sure I was elected as governor.
So, my election was free and fair, as the peoples' mandate. And then the people are expecting so much. Here you have people who have lost confidence in government for so many   years, now believing that they have somebody who they think can trust. So, that became a double task for me, how do you satisfy the yearnings of the people and reassure them that governance is about the people. And how do you meet up the task before you as a governor.
These are the two major tasks. One of the things we try to do is to rebuild the people's confidence in government. They believe that government is to satisfy their own interest, they share the money and go away, another people come in, do the same thing. But the first thing I think that Imo people are begin to realize that government is more about the people and their interest and their wish. The second thing we have to tackle is the structural issue. Since the inception of democracy in Nigeria, democracy has not really gotten to the people. It has been a hanging democracy. That is what we have had. Democracy dominated by few, operated by few for the interest of few, rather than democracy that is deeply rooted in the interest of the people.
So, the first thing we have to do was an amendment in the system by introducing what we call the fourth tier of government. In this case after the federal, state and local government, we have introduced what we call the fourth tier of government, which is the community government. Because we believe that is the nucleus of democracy in any society. So we are now trying to redefine the family values and community values because at the community level people feel better bound together. So whatever the project you give to the people at the community level seems to receive more positive attention and is well attended to.
That is why we believe that if corruption must stop, then community government must be encouraged. Because in community they know themselves, and if you try to do anything, they can deal with you. Basically, we are trying to reassure the people that government is for them and create a better structure that really touches the live of the down trodden in the rural area
APGA the platform that brought you to power is in crisis and you are fingered as the mastermind
I don't think there is crisis in APGA. It is not a true story. Maybe there might be some agitations by some group of people. I am not even aware of this faction that you talk about. What is my primary objective now is to deliver the dividends of democracy to the people of Imo State.
But refereeing to the letter you talked about, yes we did. We had an understanding-the two governors and the chairman of the party to restructure the party and give it a place of dignity, to strengthen the party in our states. That does not mean sacking or removing people, no. We felt that if APGA truly has to be a national party, then we really have to restructure the party. We have a common agreement. What appears to be the difference is that the chairman is of the opinion that the people who are there as the leadership of the by the constitution should be engaged in political appointment before you can bring in new ones.
That is where we are now. There is no crisis at all. The party constitution says if you have one appointment you cannot have another. We are trying to say who are those holding appointments. Some of the officials in APGA are already in government appointment, so can no longer hold their position. There is no crisis. And I don't think there should be crisis. What I want you to know is that APGA has grown beyond what it used to be. And we have to accept the reality.
That when there is need to strengthen things, we need to do so and afford sentiments. Sentiments destroy economic growth, destroyed political fronts. People who must do a job must be given the right atmosphere. And we must never treat APGA as a small party that belongs to a small village. APGA is a national party and must be so treated. For me coming in as a governor in Imo State means APGA is national party. I have people from all over the country who want to join APGA; they should be welcomed to join the party. So, I don't think there is any crisis. There is no crisis.
There are speculations that there is a cold war between you and Chief Martin Agbaso over the control of the government in Imo State
It is not true. These are rumours. Nigerians thrive in rumour mongering. We have good relationship. I have good relationship with almost everybody in that state and everybody in this country. Our focus is to deliver results to people and not concerned about who controls what. As far as I satisfy the yearnings of the ordinary man on the street, I am fine.
We also have on good authority that you are heading back to the PDP, your former party.
It is not true. It is not true. I have not told anybody that I am going back to PDP; I have never said that at all. I am not even thinking about it. A party is simply a vehicle with which a person gets to a place of authority. And the moment you get to that place, your primary focus would be the people of that particular society and no longer because of the party where you come from and that is the mistake we make.
Party is only to provide you the manifesto with which you can operate to serve the entire society. So, I am not a governor of APGA. I am a governor of Imo State. So, whether you are PDP, APGA, ACN I am your governor in the state. It is not true neither is it correct that I am going back to PDP or that I am trying to destabilize APGA to go back to PDP. It is not true. My business now is to get focused and serve the state.
You were listed by Wikileaks among Nigerians who are corrupt, how would you react to that?
If there is anything called corruption, it is not in my dictionary and I hate it. What will make corrupt. What am I looking for? If I want to be corrupt, I could have kept my security vote. If I want I could have kept my salary. I think I am satisfied. I thank God for the blessings he has given to me. I am in this business to help the people. I am not there for any primitive accumulation of wealth.
To do what, to buy a new car. I don't even remember the numbers of cars I have. To buy house? I have lost count of the number of houses I have. My driving force is to see the ordinary man smile. I am a successful businessman, and if I look at what goes around the state government purse, I laugh, is this all that people struggle for?
It must be a very poor person that will engage in corruption in governance and it does not pay because what they call public money is poisonous. If you take of it, it will have consequences upon your family. That is my belief. People must be careful on how they tamper with public fund. Because each time you take one million naira, there is an old woman somewhere who is about dying without medication. There is a pregnant woman somewhere, who is looking for 5000 naira because you have taken her money. And if she cries in pain and dies in pain, it attracts curse upon your family. So be careful. It is not even advisable to be corrupt. Because it has some spiritual consequences outside the physical shame it brings.
The enthusiasm that heralded your victory in the last election is beginning to wane…
(Cuts in). Who told you that? It is not true. Let me tell you, if there is any governor that will perform in this country, I am the one. And I proudly say so. Because I am not on training. I already know what I want to do for the state. I have clear vision, on what I want to do and there is no way Rochas can be classified as an un-performing governor. It can't be in the history of mankind. And I tell you proudly and boisterously too that I will perform, regardless of the meagre resources in the state, the challenges, I will perform.
I will tell you within the first 100 days I have done a lot. I don't like singing praises, because I feel if I have done something let what I have done speak for me rather than me speaking of what I have done. But within the first 100 days, the Ada palm that was declared dead 25 years ago came back to life. Within 100 days an abandoned huge structure of the House of Assembly that was used by kidnappers has been completed and nobody will believe that that kind of job has been done in 100 days. In 100 days we get the entire bad roads in Imo state resurfaced. Within 100 days we have started building an Ikemba Ojukwu Centre to re-orientate our people's culture.
Within 100 days, we are building a hero square like the Eagle Square. Within 100 days the Oguta wonder lake, which became an abracadabra during the last administration, we changed the name to Oguta lake of pleasure, that place is receiving the best structure since inception. Within 100 days we have introduced Imo College of Advanced Professional Studies. Within 100 days Concorde Hotel has been completely renovated and we have gotten partners to partner with us.
Within 100 days Imo House which all of you know has been abandoned for 30 years has just been completed. Within 100 daysa new deputy governor office is being constructed. Within 100 days we bought one hundred security vehicles plying round the whole city to check crime. Within 100 days we have introduced health at your doorstep, which we are about to launch now to go to the villages and attend to people. And if you are sick you can call that number and even at 12 midnight, an ambulance will come and pick you.
Within 100 days I increased subvention to the Imo State University. Within 100 days I cut down the school fees from 150,000 to 30,000. Within 100 days I declared free education. So what is 100 days? I am not a student learning on the job that is why you can get these results. Excuse me, within 100 days, I have not slept. (General laughter). Within 100 days we have awarded contracts for the building of brand new schools in all the wards. You know the kind of school you see in London, Europe that is the school I am, building.
I want us to challenge each other to see what exactly each person has been able to do. Excuse me nobody will beat it. I challenge anybody in this country. I want us to call all governors, local government, ministers, let us challenge ourselves. I didn't come to learn on the job.
Your predecessor was said to have plunged the state into debt, what did you meet when you assumed office, and why are you not probing the former administration in the state?
Let me tell you now, I am too preoccupied to delivering the dividends that I am talking to you about rather than to begin to look backward and begin to recover funds which are recoverable. And there are recoverable funds in Imo state that I can tell you.
For now, we have set a judicial commission of inquiry to look into number of areas; because there are some jobs that you can't believe that somebody will see he did in that state, and so many over inflated contracts. So what we are doing is systematic. We are not pursuing the governor, because he that buys a stolen property has committed more offence than he that sold a stolen property, because without a buyer there cannot be a seller.