NOW, LET'S TALK ABOUT SUBSIDY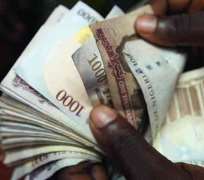 The New International Webster Dictionary defines Subsidy as "a financial grant given by one person or government to another". According to the Chambers English Dictionary, Subsidy refers to "an assistance; a grant of public money in aid of some enterprise, industry, etc or to keep down the price of a commodity or from one state to another". From the definitions above, it is clear that the age-long understanding of subsidy as one party literarily taking up some cost at the expense of the other has not changed.
From statistics provided by the Petroleum Products Pricing and Regulatory Agency (PPPRA), the landing cost of a litre of imported petrol is about N130. With a marketer margin of about N15, the actual pump price of petrol has been estimated at about N145. Since the consumers are paying only N65 for a litre of petrol at the moment, the delta of about N80 for every litre of petrol consumed in Nigeria is being borne by the Federal Government of Nigeria (FGN)!
For the about 32 million litres of petrol consumed daily, this subsidy amounts to a whooping N2.56 billion daily, N17.9 billion weekly, N71.6 billion monthly and about N870 billion annually. The FGN's argument is that withdrawal of this subsidy will encourage private investment in the downstream sector of the petroleum industry as well as free up the subsidy allocation for other much needed infrastructural development. Whilst one cannot fault the intelligence in the foregoing argument, we also cannot but be guided by history and seek a trade-off.
But why am I writing this piece?
Hasn't enough been said and written about the procurement inefficiencies and corruption-laden padding inherent in the determination of the so-called PPPRA benchmark landing cost of imported petroleum products?
Hasn't enough been said and written about the need for the FGN to ensure the existing Refineries in Port Harcourt, Warri and Kaduna are operating optimally (and also to establish new Refineries) to ensure local production of the bulk of petroleum products needed by Nigerians?
Hasn't enough been said and written about the Government playing its part in reducing the daily consumption of petrol by providing electricity (eliminates petrol required for running generators), good roads/free flowing traffic (reduces the petrol consumed by vehicles), etc?
Hasn't enough been said and written about the Government using the revenue at its disposal to create wealth and improve the general living standard and well-being of the average Nigerian instead of the over-bloated and largely inflated cost of running Government across board?
I have chosen to direct this write-up at critically analysing the subsidy question with a view to determine who is indeed subsidising who, the Government or the Populace? Let's look at this in the context of the following:
ELECTRICITY GENERATION: Almost every home and business in Nigeria generates own electricity due to an absence or substantial lack of Public Supply of Electricity. The wear/tear, operating and maintenance cost of an average 12KVA Generator is about N100,000 monthly. When you compare this to an equivalent average expected monthly energy bill of N20,000 from PHCN, it is obvious that the average Nigerian is spending about 5 times more than normal in generating own electricity. If the dictionary definition of Subsidy is what it means, then Nigerians are subsidising the Government in this respect.
The above simple commercial analysis has not taken into account the avoidable noise pollution and green house emission issues associated with the use of the generating sets.
ROADS AND TRAFFIC CONGESTION: That our roads (Federal, State or Local) are in the worst shape one can ever remember seeing them in is no longer news. What is relevant in this context though is that the Nigerian masses have continued to absorb the exorbitant cost of this failure of Government. This cost includes, but not limited to, higher vehicle maintenance costs, exposure to criminals in very slow-moving traffic, waste of productive man-hours and most importantly for this discourse, waste of the same petrol that the Government claims to be subsidising. Commuters are required to pay more for vehicles that agree to ply these dangerous and treacherous roads.
Spending about three (3) hours daily to and from work to cover about 20km combined distance is a massive economic waste to a nation like ours that need all hands to be on deck to ensure the macro-economic indices are pointing in the right directions.
Again, if I may ask, who indeed is subsidising who?
EFFICIENT AND ORGANISED MASS TRANSIT SCHEMES: What options are available to Nigerians if they choose to consume less fuel and probably go without their vehicles on some days? Has the Government been able to attract investors to provide efficient and well-organised intra and inter-city transport systems?
SECURITY: Since the Government of Nigeria has demonstrated lack of capacity in securing lives and properties, the Populace have resulted to varied self-help security arrangements at ridiculous costs to families and businesses.
WATER: In the absence of regular and reliable public water supply system, the Nigerian masses are their own water corporations, generating and distributing water to meet daily needs.
SCHOOLS: The Government schools that most of our present-day leaders benefitted from, and were privileged to attend, have been allowed to decay so much so that no right thinking family (with the means) would like to send their kids to public primary, secondary or even tertiary schools in Nigeria. This horrific state is aptly demonstrated by the same Government Officials who would not send their own children to the public schools.
Opting for the private schools comes at a huge premium.
HOSPITALS: The officials of the Government of Nigeria have passed the utmost condemnation on our public health care system by preferring local private clinics or foreign hospitals (even in South Africa) to the local public health centres. This further reverberated on the Nigerian nation when victims of the UN Building Blast were relocated to South Africa for "proper treatment".
Nigerians are paying so much more for the use of these private hospitals/clinics.
The above highlighted issues are just a few of the many ways Nigerians spend lots more than they should because of Government's inability to provide basic services to its people.
SO, WHO IS ACTUALLY SUBSIDISING WHO? ISN'T IT CLEAR THAT THE NIGERIAN PEOPLE ARE "SUBSIDISING" ITS GOVERNMENT? THE PEOPLE SHOULD BE THE ONES THREATENING TO NORMALISE THINGS AND WITHDRAW "SUBSIDY". NOT THE OTHER WAY ROUND.
For those in regular employment whose income suffers tax at source, tax obligation to the Government of Nigeria is continually being met with nothing to show for it in terms of services and benefits. The same can be said of every responsible worker and business man/woman who dutifully pays taxes.
Which comes first? The egg or the chicken? If the Government of Nigeria meets its obligations to the good people of this great nation, the cost of living will be reduced by as much as 70%. The citizens' potentials and creativity will be unleashed for greater and more prosperous endeavours. Wealth will be created and the general well-being of the people will be enhanced. At that time, the Populace will care less about any Government Subsidy, where it exists.
Why would a government want me to buy fuel at THE OPTIMAL PRICE when I will have to waste all the fuel in traffic due to failure of Government to provide good roads and manage road traffic efficiently?
Why would a government want me to buy fuel at THE OPTIMAL PRICE to generate my own electricity and provide water for my household due to failure of Government to provide these basic services?
Why would a government want me to buy fuel at THE OPTIMAL PRICE when nobody cares about the damage to my car when I run into a "gaping hole" along the road or be involved in a motor accident while trying to avoid potholes on the road, all due to failure of Government?
Why would a government want me to buy fuel at THE OPTIMAL PRICE when I will have to settle for private schools and pay much higher fees due to failure of Government to maintain and upgrade public schools?
Why would a government want me to buy fuel at THE OPTIMAL PRICE when I will have to settle for private hospitals/clinics because Government's failure has reduced the Government's hospitals to mere consulting clinics?
Why would a government want me to buy fuel at THE OPTIMAL PRICE when I will have to contribute resources in my neighbourhood to provide security, maintain transformers/roads, clear drainages, etc because of failure of Government?
Why would a government want me to buy fuel at THE OPTIMAL PRICE when the cost of Governance is still at an all-time high, with Government Aides appointing Aides for themselves and wasting the common wealth because of failure of Government to rein in its very own?
The truth be told and let it be heard/understood loud and clear. The issue of the removal of fuel subsidy should not be seen in isolation. It should be used as a trade-off with Government to enter into a Social Contract with the People.
Let the Government of Nigeria remove all subsidies and make itself liable and open to litigation for any failure to provide services and meet its own part of the bargain. Then, and only then, will the much impoverished people of this great country start thinking that maybe, just maybe, Government is serious this time.
* Sylvester Abumere Ekpen Writes From Port Harcourt, Rivers State.
Disclaimer:

"The views/contents expressed in this article are the sole responsibility of

thewillnigeria.com

and do not necessarily reflect those of The Nigerian Voice. The Nigerian Voice will not be responsible or liable for any inaccurate or incorrect statements contained in this article."
Articles by thewillnigeria.com