GOVERNOR UDUAGHAN'S DAUGHTER,ORODE SET TO WED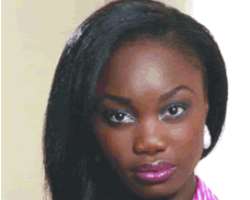 Orode,the 22-year-old daughter of Governor Emmanuel Uduaghan of Delta State will be walking down the aisle very soon.And this is authoritative.
The impending wedding of Orode,however is not with the former West African Idol's contestant,Eric Arubayi who was a longtime boyfriend of hers.
No one can put a finger on why they broke up since Orode's parents took an instant liking to the light complexioned dude,so much that it was alleged that his father was made the Vice Chancellor of Delta State University,Abraka because of the relationship,which both families had thought would lead to the altar.
All that is history now as Orode will be tying the knot with one of the sons of Raymond Okpu,a renowned Economist on the board of Intercontinental Homes,Chairman of Willich Nigeria Limited,Kurvers Nigeria Limited and Transfield West Africa Limited.
Orode Uduaghan who has a passion for community service founded Pink Pearl Foundation,a non governmental organization for the sole purpose of raising awareness about breast cancer in Nigeria.
Her zeal to make the world a better place prompted her during her university days at the age of 18 to begin work on the foundation which eventually became a full blown venture.