Jonathan Sacks Three Aviation Chiefs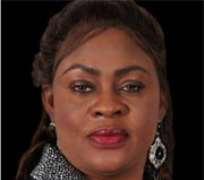 advertisement
The heads of three Nigerian aviation agencies were on Tuesday removed by the Federal Government.
They are the Managing Director, Federal Airports Authority of Nigeria, Mr. Richard Aisuebeogun; Managing Director, Nigerian Airspace Management Agency, Alhaji Ibrahin Auyo; and the Chief Executive Officer, Nigeria College of Aviation College Technogy, Zaria, Captain Adebayo Araba.
Their removal, which was contained in a statement by the Ministry of Aviation, was said to have been in conformity with the Federal Government's transformation agenda.
The decision was said to have been sanctioned by President Goodluck Jonathan
New chiefs were named for the agencies. They are Mr. George Uriesi (FAAN); Udo Nnamdi (NAMA); and Captain Chinyere Kalu (NCAT).