Pfizer Compensates Four More Trojan Test Victims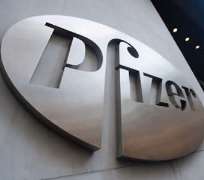 KANO, SEPTEMBER 30, (THEWILL) – Gains of the famous out-of-court victory in the landmark long-drawn lawsuit between the government of kano and giant international pharmaceutical company, Pfizer Inc, continued to trickle in on Friday with the payment of compensation worth approximately $463,750 to additional four qualified victims of the 1996 Trovan test. The payment, made through the Healthcare/Meningitis Trust Fund, brings the total number of claimants paid thus far to eight.
"We are pleased to see these additional four individuals, who make up the second group of qualified claimants of the Healthcare/Meningitis Trust Fund, receive compensation," a happy chairman of the Trust Fund, Justice Abubakar Bashir Wali, said.
He explained that the Board of Trustees had just commenced his assignment, saying the latest success is but "one more step in a multi-phase review process by which the independent Board of Trustees that manages the Fund will deliver payment to all other qualified claimants."
Speaking in Kano on Friday while presenting the cheque to qualified claimants, Justice Wali gave names of the four compensated as Shazali Inuwa, $148,750.00; Rabiu Isa, $122,500; Rabiu Zakari, $105,000; and Abubakar Umar Turaki, $87,500.00.
He revealed that the Trust Board had concluded the required medical tests and had ascertained the degree of medical disabilities, pains and suffering for four other participants who passed the DNA tests conducted. He also said the compensation was made by considering the extent of disability or damage done to the victims before the compensation.
"We have since received the result of the second DNA Test and a total of six participants were successful. The Board has subsequently contacted these successful claimants and invited them for full medical examination, so as to determine the extent of their disabilities for the purpose of compensating them as per protocol," he said.
He noted that although the six people have refused to honour the invitation of the Board, it would continue using every opportunity to appeal to them to rescind their defiance so that their individual compensations could be processed.
He harped on the importance of informing the public of the constitution of a sub-committee of experts in order to identify more qualified claimants in accordance with terms of settlement and Non-Prosecution Agreement reached by the donors with the Kano State Government and Pfizer Inc.