Low-Key Independence Celebrations Unconnected With Bomb Threats - FG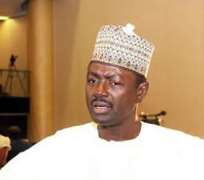 ABUJA, SEPTEMBER 30, (THEWILL) – The government of the Federal Republic of Nigeria on Thursday denied insinuations that its toned-down celebration of the country's 51st Independence Anniversary is down to bomb threats issued by certain militant groups.
Information and Communications Minister, Mr. Labaran Maku, speaking on behalf of the federal government, explained that government could not roll out the drums every year. The country, he argued, has had two elaborate celebrations in the last one year alone: the 50th anniversary in October 2010 and the inauguration of President Goodluck Jonathan on May 29, 2011. He also noted that this is not the first time that the country would be celebrating quietly.
"Firstly, I am disappointed by one of the front page stories in one of the leading newspapers today (Wednesday), claiming that the Federal Government has stepped down celebrations in this year's anniversary because of 'Boko Haram scare.' That story was the highest level of irresponsibility," he snapped. "Nigeria belongs to all of us and we must put the interest of this country first. The President has just signed the Freedom of Information (FoI) Act into Law as a sign of this his commitment to promoting freedom of the press."
He equally expressed unhappiness with the portrayal of current security crises in certain newspapers, saying: "It is increasingly a matter of concern the way a few newspapers have been reporting the security challenges this nation has. In the first instance, every Nigerian is aware that even during the military regime, it was not every anniversary that the nation celebrated with military parade.
"As a former commissioner in this dispensation, I know that for several years, we never celebrated independence with military parade, where pupils engage in march past."