NFF CONFRONTS CAF OVER MARKETING RIGHTS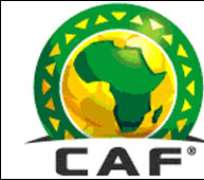 Nigeria Football Federation (NFF) President, Alhaji Aminu Maigari, at the weekend rejected outright the resolution of the Confederation of African Football (CAF), to centralize the television and marketing rights of the Nations Cup and the 2014 World Cup qualifiers, that will be hosted by Brazil.
Maigari in a letter to CAF President, Issa Haytaou, which was routed through CAF Scribe, Hitcham el Amrani, said the NFF with the population and passion of the people of Nigeria cannot afford to get a paltry $500,000, which will accrue to it from the centralized TV deal entered into by CAF with SportFive, a French sports marketing firm.
The letter dated September 24 and personally signed by the NFF boss, declared that Nigeria with its pedigree in African football rejects outright the resolution of CAF to centralize TV rights for the World Cup. 'What it simply means is that countries like Niger and Chad and Libya, which have no football pedigree will receive the same amount from TV rights like Nigeria, when in fact there are better and existing deals for the NFF', as source at the NFF hinted.
Maigari wrote in the letter: 'This position is that we refuse to associate with the laid down resolution on the centralize TV and Marketing Rights for the 2014 World Cup qualifiers. This resolution is highly unacceptable to Nigeria and we refuse to accept it in its entirely'
The letter continued: 'You will recall that at the CAF meeting in Zurich, a promise was made to the whole house that a committee will be set up to look into the grievances of dissenting nations. To the best of our knowledge, no such committee was put in place and no one listened to the concerns of individual nations-not ours, at least.'
Maigari further argued that the NFF has long term deals with various organizations and that in the past, the rights had always been managed by host national association, wondering while the recent twist in CAF line of duty. The NFF boss says he sees no reason in sharing $23million among 53 nations when he has a better deal back in Nigeria, thus urging the CAF leadership to count Nigeria out of the deal.
He was quick to also add that the development should not be seen by the CAF leadership as confrontation, as he was merely postulating the views of the Nigerian football fraternity and populace. CAF was yet to respond to the knotty development as at press time.