Ngozi Ezeonu, Chioma Chukwuka Akpoti & Monalisa Chinda: Three of a kind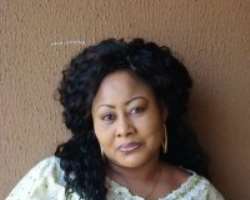 They are three of a kind, who live scandal free lives. You wonder how they have succeeded in living lives devoid of scandals and rumours. Should we say they have been lucky? Or that they have been careful about what they do? Nobody has accused them of sleeping with one man or the other or kissing and necking in dark corners. There has never been any rumour as regards how they snatched other women's husbands or engage younger lovers in a kissing bout in public like someone I wouldn't want to mention her name.
Did you mention Shan George? 'Na you sabi.'
These three divas have kept their heads high, no rumour, no gossips or scandals. Though it is true that there was a time Monalisa fumed and warned gossips to keep away from her marriage. That was just it.
Ngozi on her part was said to have abandoned her matrimonial home with her children and that her hubby had been threatening her to drop his name (Ezeonu). And she was worried what to tell the press if they asked why she dropped her husband's name. That they would suspect. That was all we heard about the matter. Ngozi, could you please, give us an update?
Chioma, the black beauty has so far remained her good self. If she is not at work (locations), she is at home with her family. She is not a club freak unlike many others.