E-X-C-L-U-S-I-V-E: YVONNE OKORO IN AUTOMOBILE ACCIDENT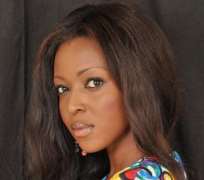 The writer of this story (Mustapha Ayinde Inusah/Attractive)was supposed to supervise an audition at Venus films office.
Early yesterday morning around 6 am he ended up in the hospital.
While trying to monitor through the phone he was also informed by the official of Venus Films that Yvonne Okoro, one of Ghana's top actress' has also had an accident on her way to the audition grounds.
Although we at NigeriaFilms.com have not gotten all the details of the accident yet we can say with confidence after talking to the management of Venus Films that Yvonne Okoro is okay, although her car is not in good Shape.
© 2011 Nollywoodgists.com. All rights reserved. This material may not be published, broadcast, rewritten or redistributed without the express written consent of the publisher