12 Die In Fresh Jos Killings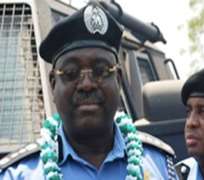 JOS, September 09, (THEWILL) – A resurgence of violence in Tsohon-Foron and Kunzen-Gashish areas of Barkin Ladi Local Government in Jos, Plateau State, has resulted in the death of at least 12 persons. Eight members of a family, and a visitor, were killed at Tsohon-Foron, while another three were hacked to death at Kunzen-Gashish.
According to accounts of eyewitnesses, the two communities were attacked around 1am on Friday by about 30 assailants, who all donned black attires.
The incidence was described by former Deputy Senate President and Plateau State elder statesman, Senator Wash Pam, who hails from one of the communities, as "a guerrilla attack in which the assailants pounced on one compound and wiped out the entire nine people therein."
At least 70 people have been killed in series of violence in Jos in the last one month — a situation that state government disclosed has resulted in the arrest of 54 people, many of whom are already being charged to court.
"The prosecution of suspects of the recent attacks has begun, and the law will take its full course," the government statement revealed.
In a related development, the state's Security Council has appealed for cooperation of youths in stemming the tide of crises and urged security agencies to be unrelenting in the quest to apprehend perpetrators of recent attacks.
Commissioner of Information and Communication, Mr. Abraham Yiljap, who briefed the press after the meeting, said the Council had reviewed the security situation, and wholeheartedly condemned the impunity with which miscreants and youths have been taking law into their hands. It also enjoined religious and community leaders to always seek "vigorous" dialogues in the interest of peace.