ETI SET TO TAKE OVER OCEANIC BANK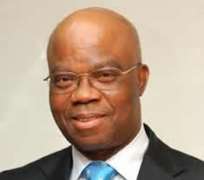 Ecobank Transnational Incorporated, a pan-African lender and the parent company of Ecobank Nigeria Plc, is set to buy 100 per cent share capital of Oceanic Bank International Plc.
A source in Oceanic Bank told our correspondent on Monday that after the completion of the takeover, the bank would merge its operations with ETI's local unit as it worked towards beating the Central Bank of Nigeria's September 30 recapitalisation deadline.
According to Oceanic, ETI will pay N38.5bn worth of its ordinary shares and N16.5bn in preference shares for total control of the rescued Deposit Money Bank.
The bank, however, without stating in what proportion the payment would be made, noted in an emailed document containing its scheme of arrangement and recapitalisation, that existing investors of Oceanic would become shareholders of ETI.
The bank said, 'Following the conclusion of the scheme of arrangement, and a transfer of shares from AMCON to ETI, ETI will own 100 per cent of the share capital of Oceanic Bank, while existing shareholders of Oceanic Bank and AMCON will become shareholders in ETI pursuant to the scheme. It is further envisaged that subsequent to this, ETI will merge Oceanic Bank with Ecobank Nigeria Plc.
'Through the scheme, holders of Oceanic Bank shares so cancelled shall receive one ordinary share of $0.025 par value and 0.428 preference shares of $0.1032 in ETI credited as fully paid for every 20 ordinary shares of 50 kobo each previously held by them in Oceanic Bank prior to the effective date of October 4, 2011.'
The source said that Oceanic Bank would be holding its shareholders meeting on September 27, where the deal would be finally decided, adding that all shares of Oceanic Bank in the capital market would be delisted from the official daily list of the Nigerian Stock Exchange.
According to the bank, it will be re-registered as a private company, stressing that having met all the stipulated requirements, 'Oceanic Bank will be 100 per cent owned by ETI.'
AMCON was set up by the Federal Government of Nigeria last year to buy bad loans of DMBs, which it did by absorbing the non-performing loans of nine rescued banks, including Oceanic Bank in exchange for government bonds, making them attractive for new investors to recapitalise them.
Oceanic Bank and ETI subsequently signed a merger agreement in July, paving the way for the former to be recapitalised, in what investors hope will draw a line under Oceanic Bank's crisis.
Oceanic, which is the fourth DMB to reveal details of its recapitalisation plans, is one of the rescued banks striving to beat the CBN recapitalisation deadline.
The CBN had threatened to liquidate or nationalise any of the rescued banks that failed to meet the September 30 date.
The apex bank had on August 5 revoked the licences of three DMBs and the Nigeria Deposit Insurance Corporation transferred the assets and liabilities of the banks to AMCON.