Piracy: Yoruba Marketers Cry For Help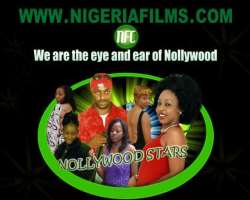 Chairman of Yoruba Video Film Producers and Marketers Association of Nigeria (YOVIFPMAN), Alhaji Saheed Ishola Ayedun, has appealed to the Minister of Information and Communications, Professor Dora Akunyili, to save the Yoruba film industry from total extinction as it suffers a huge loss due to piracy.
In a chat with http://nollywoodgists.com, Ishola said the activities of pirates have crumbled the business of the Yoruba film marketers and unless something urgent is done, they may totally run out of business.
He said the DVDs produced at Alaba International Market, which have about 14 different Yoruba films in one jacket are fake and the association has formally written to the Censors Board and the Nigerian Copyright Commission (NCC), for action.
According to him, "we have written to the NCC and the Censors Board on this issue. We have held series of meetings with the two bodies but their response is not as fast as we expect because we are really suffering from piracy. Most of our members take facilities from banks to produce their jobs and these Alaba people are killing us, destroying the future of our business and further impoverishing our artistes."
Lamenting the losses recorded by his members to piracy, he said, "the pirates put between six and 20 different Yoruba films in a single DVD and sell at a highly ridiculous price. You can imagine a movie that was released on Monday would have been pirated and put into circulation by pirates on Tuesday. We are indeed suffering and something must be done urgently before it develops into an inter-tribal war. How can these people come here, make money from our land and still kill our business? We will never allow this to happen."
While appealing to Akunyili to step into the matter, Ishola said the association has formed a tax force that will see to it that anybody caught selling pirated copies of Yoruba films would be adequately dealt with and handed over to the police.
"The Nigerian Police have really assisted us in this case. We look up to the force to help us the more in the weeks ahead because we are going all out to fight for the survival of our business," he added.