ACTOR,MUNA OBIEKWE IN PUBLIC FIGHT AT THE AIRPORT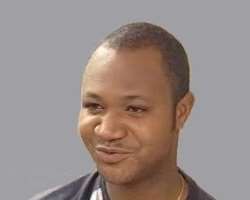 It was a messy fight last Friday,26th August 2011 as Nollywood's Muna Obiekwe and some other passengers openly fought staff members of Aero Contractor Airline at The Lagos Local Airport.
The actor and other passengers,were Enugu bound abroad the flight,we gathered.
Unfortunately however,they could not land in the Enugu Airport because the weather was said to be bad.And so they had to return to Lagos.
When they got back to Lagos,the passengers were all left unattended to at the airpot by Aero Contractor Management.For About 4 hours,a situation which got them enraged,before all of them including the actor got angry and went to fight the staff in their office for refund of their money.It was indeed a show of shame as the passengers created a scene.