Fathia Balogun and Toyin Aimakhu deny fighting over Rotimi Ajanaku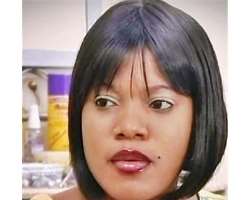 I don't know why gossips can't keep their lips shut for a while especially when they are not sure of what to say. Any way, need blame them? Ardent gossips can't do without that habit (gossiping) and some good listeners like you can't help but listen.
I heard from some gossips that Fathia Balogun and Toyin Aimakhu, (the two Yoruba acts) had a dispute over a lover, an Ibadan-based businessman known as Rotimi Ajanaku. Didn't you hear it? When the story filtered into the ears of those involved, they were shell- shocked. Toyin, the star actress reacted to it that there was no such thing between her and her senior colleague Fathia. "I don't know how this came about or what you are talking about. I never had any misunderstanding with Aunty Fathia let alone fighting her over a man. To put the record straight, both of us have no quarrel. After all, the day she launched her foundation, you saw that I played a key role. I anchored the programme. You attended and you saw me 'korokoro'. If we weren't on talking terms, would I have been there? That rumour was a blatant lie. People are just looking for a way to cause 'wahala' between the two of us."
But Toyin's defence couldn't make gossips relent. They are still saying that the romance between Rotimi and Toyin started waxing stronger when he allegedly parted ways with Fathia and that their love nest is the popular D Rovans Hotel, Ibadan Oyo State. And that what Toyin said was to avoid raising more dust.
It was also squealed that the 'bobo' has promised Toyin a 2007 Rav 4 Sur. Toyin also denied that saying that she is not aware of it. "I'm a hard working woman, hence I don't rely on anybody for anything except God."