Excite TV drags Omotola, Genevieve to court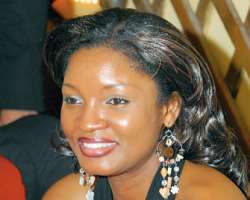 The grudge between Omotola Jalade Ekehinde, and Genevieve Nnaji, which sparked off less than a decade ago is taking on a new twist as Excite on TV, the latest entertainment programme on TV has dragged the screen deities to the 'People's Court' on one of its flagship programmes called, Battle of Supremacy.
Battle of Supremacy is an electrifying 30-minute programme that features celebrities in the same industry and category. The celebrities are pitched against each other based on their works, success, awards, appearance, and lifestyle, and a panel of judges made up of in house analysts, and street analyst attempting to rate and rank their favourites.
Expectedly, Omotola and Genevieve's edition would generate lots of argument and excitement. The case is who is the better actress, and the 'judges' hold opposing views about the two divas, whose act, lifestyle, wealth, and beauty has caused thrilling division, everywhere.
Excite on TV, began broadcast ever weekday from Monday, April 27 on sixteen stations in major towns and cities across the country. It's bouquet also includes other 'blistering' programmes like Excite Special, Who is in the Garden, Celebrity 101, Gorgeous, and a host of others.
Gorgeous enthralls for viewers for 30 minutes as it is packaged as magazine programme that celebrates outstanding people. It Genevieve Nnajishowcases their personalities, style, achievements and what makes them role models.
"Excite on TV is a one-stop platform that showcases lifestyle, entertainment and reality experience on television," says Sola Fajobi, CEO Excite on TV.
"It promises to change viewers experience on TV with its array of exciting, interesting lifestyle, entertainment and reality TV programmes specifically designed as a touch point for different strata of television audience." Selected viewers who have seen a premiere of Excite on TV's programmes consent, "it is a revolution against the usual, out of the box, and entertainment-centric.