ASUU Demands Are Legitimate--Prof. Nebo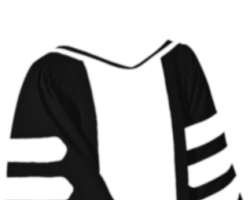 By Dennis Agbo
Immediate past Vice Chancellor of the University of Nigeria, Nsukka (UNN), Professor Chinedu Nebo has stated that the Academic Staff Union of Universities (ASUU) is making legitimate demands and has superior argument over the Federal government, but that strikes should not be used as last resort for negotiations.
Nebo said that ASUU like every other person is aware that the Federal government spend money on other things that are of less interest than education but that each time lecturers embark on strike, the innocent students would be at the receiving end.
"You know, lets face it. ASSU has legitimate demands and there is no doubt about it. What ASSU is agitating for in most parts are legitimate. But my concern is that it appears the only way is 'let's go on strike' and I don't support strikes. I believe that we can continue to dialogue and find solution. I believe that we should jaw-jaw instead of war-war. Talk instead of war and ASSU knows there is a lot of waste of resources by the government that should have been harnessed towards making our education system better.
"My only problem is disenfranchising our students and children, putting their lives on the line everything there is a strike. At the end of every strike, some students die on their ways traveling home or back, destroying the sanctity of academic calendar, making people go to university and not knowing when to graduate. I believe these things are unnecessary. That's why I do not support strikes. Whether ASSU is asking for legitimate demands, most of what ASSU is asking for is very legitimate," said the former University administrator.
On the dividends of the Post-University Matriculation Examinations (UME) which he championed to institute, Professor Nebo said the post-UME has transformed Nigeria universities, forecasting that in the next few years universities in Nigeria will be producing stars. "We are already producing stars that can go any part of the world and excel. No doubt. Just watch and see what will happen in the next few years because these stars will begin to shine, internationally.
"So I believe it is something that should never be jettisoned. It is necessary to have Post-UME tests in order to admit students. It helps JAMB because actually it is not really the Post-UME, its JAMB that actually selects the students because if you don't meet 200 marks in JAMB, you won't qualify. So if JAMB says you don't qualify, you can't even take the Post-UME. It's JAMB that selects for us those who will take the Post-UME," said Nebo.
|
Article source