We're acting movies, not drama – Nollywood star Mr Francis Duru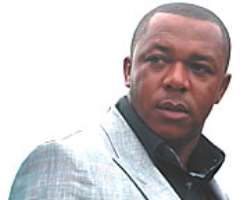 The interim Chairman of the Abuja chapter of the Actors Guild of Nigeria (AGN), Mr Francis Duru, has lashed out at critics who believe that Nollywood, the Nigerian film industry is merely doing dramas and branding them as movies.
The veteran actor was reacting in particular to the submission by a film producer, Paul Apel, that Nollywood producers were only doing dramas and branding them as home videos.
Apel had said: "I think we are doing dramas and branding them as home videos. If you watch the movies that were shot years back, you will still get the feel of what a film is, but if you look at what we have as home videos now, it's simply drama, so that when you see a movie that is coming from South Africa that has that language like the Mandela apartheid movie, they have this languages spoken in the film."
But Duru differed, saying: "Semantics! Anybody who said that is just being jealous of the phenomenon in Nollywood. Whether it is movie, drama or video, the operative word is communication; I am working with the medium that communicates deeper in terms of message to a broader audience.
"Let me ask this question, when you say films and all that stuff, these are people who are limited, they are shallow-minded because they are undetached to the academics; I came from the academics. In fact, it's just the minority who are supposedly intellectually dead."
He said that the whole idea about film production is that a film must reflect what the average man understands. "You cannot shoot a movie in 35mm and it stays in your cupboard; you shot 20 movies, I shoot in celluloid, and you have them all in one big can stored there, is that the essence of it? In economics, we are told that consumption is the final aim of production. So, if after production you are unable to put it across to the common person, what have you done?" he queried.
He added that as far as there is communication and the people understand what a movie was all about, it does not matter.
"What gives us our identity is our culture as a people and you can't be waiting for somebody to come from somewhere and show you evidence. That can only come up when we begin to look at it from the professional aspect, how it affects professionals, but looking at it from a broad view, we have been able to reach out with the so-called drama," he explained.
But Apel had also said that though he did not employ the necessary techniques in his first movie, The Bond, he was poised to apply them in his next movie.
"I spoke a bit of it in The Bond, but I can assure you that in my next production I will pronounce those words well, because I now understand the depth of the field, and the kind of shots that make a film look like a film other than just putting the camera in front of the characters," he said.
He said: "The film maker is a make-believe kind of person, so if I expose myself, my shots and my set, I am going to make a mess of everything. So, I think that in terms of language we are not doing enough. We shoot in four days, and there is no miracle, you cannot score in four days, or treat a story well in four days, as well as your characters." If you give time to production, you can tell a story that can go places and if it is the same language you are speaking, take it to Hollywood they will recognise that this is a movie."
"You see, the Americans have effect equipment; you can't tell your story without these equipment and still speak the same language. We, too, can actually tell the story, because we have the cameras. It is just that we have to take time in doing our movies," he stressed.