Portland's first African film fest debuts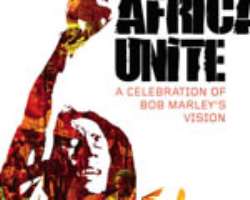 The Maine African Film Festival – an ambitious, week of movies that explore and celebrate African culture – premieres Friday, April 17, in Portland.
Organized by Kazeem Lawal, who lives in Greater Portland, most of the films are selections from the well-regarded New York African Film Festival Travel Series.
Lawal told the Forecaster newspaper that he tried to pick movies relevant to Maine, where many political refugees from Africa have settled.
African refugees in Portland include people from Sudan, the Democratic Republic of Congo and Somalia.
Portland and Lewiston, Maine, are now two of the largest refugee resettlement cities in the United States, according to the World Affairs Council of Maine.
Lawal said his goal is to show the diversity of African culture and move beyond the stereotypes of Africans portrayed by western media.
The festival opens at 5:30 p.m, Friday, with a reception and photo exhibition at The Language Exchange, in the historic Old Port.
A screening of "Africa Unite" (see video below) follows at 8 p.m. at the Nickelodeon theater downtown. In all, 27 films will play, and panel discussions will follow several of the movies.
"Africa Unite" is a concert tribute to Bob Marley, and follows his family's trip to Ethiopia in 2005 to commemorate the Jamaican reggae singer.
Other films are the documentary "Come Back to Sudan," about three boys adopted and raised in Colorado who return to their villages in war-torn Sudan; and Seeker, the dramatic portrait of a Nigerian struggling to find work in London.
The festival will close on Friday, April 24, with an Africa-themed party at the White Heart, 551 Congress St. There will be African music, food and dancing.
"Africa is not just about HIV, blood diamonds or child soldiers," Lawal told the Forecaster newspaper. "There are people who live there like you or I, who have struggles we can all relate to, like coming of age, love relationships and friendships."
Tickets are $7 for adults, $5 for students and seniors. A portion of the proceeds will benefit Linkachild, which aids orphaned children in Nigeria.
The Maine African Film Festival is a nonprofit that was able to secure several sponsors for the first African film festival, including the Maine Community Foundation and the Maine Humanities Council.
By Linda Hersey