Clarion Chukwura's new format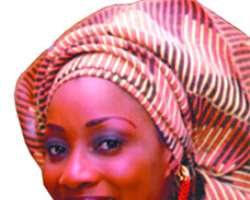 WITH Nollywood in a kind of recess and the global financial meltdown affecting every aspect of the economy, many Nollywood practitioners are thinking of the fastest way to make ends meet as the usual scripts that used to come their way has ceased to be rolling out. While some have taken to trying out their talents in the highly competitive music scene, some have gone to the coolers.
But http://nollywoodgists.com gathered that Nollywood Madam, Clarion-Abiola Chukwura, took another strategy when she went to the Queensland recently. The Nollywood actress went for a fund raising for an NGO that she informed Nigerians in Diaspora will take care of everything from buying sewing machine for women in Egbaland, Antirectrovirals for people living with HIV/AIDS to young girls sufferny from VVF. Not really grasping that Londoners are not the type to throw their hard-earned pounds sterling into any offering basket talk less when the UK is in recession, asked a lot of questions of which the answers were not in Abiola's scripts. She ended up asking for £7000 for her ticket and accommodation from the Diaspora Nigerians but they made her realize the money she was requesting for them would be enough to buy sewing machines for Egba women. She had quickly left the lonely Londoners to try her format somewhere else.