AM SICK AND TIRED OF THE HUSTLE AND BUSTLE OF LAGOS LIFE -----CHARLES NOVIA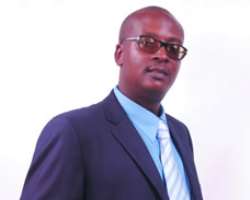 If what we hear is true, Charles Novia is wrapping up plans to relocate to Abuja, the nation's seat of power.
According to close pals, he is sick and tired of the hustle and bustle of Lagos life.
"He would have relocated last year but his wife would have none of it," said a close pal.
However, his experience at BOB TV seems to have changed all that. He has sworn that this time out, nothing would stop him from moving over to Abuja, not even his wife.