Don't call me that!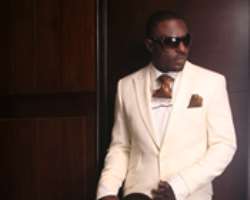 Isn't it cool that Alicia plays the piano and her name is Keys? You know, like keys of the piano? Guess what? It isn't! Her birth name is Alicia Augello Cook.
Celebs have always taken on a different name from the one they were christened with-just to be cooler. Like Queen front-man, Freddie Mercury, was originally Farouq Bulsara. Tiger Woods was Eldrick, and the J in Michael J. Fox's name doesn't mean anything; his real middle name is Andrew.
And it's not just the Hollywood ilk getting in on the name change game. Former U.S. president, Bill Clinton, was born William Jefferson Blythe III. When he was 14, he adopted his step-father's name.
Other celebs' and their christened names:
Stephanie Okereke - Onyekachi Okereke
Ben Kingsley - Krishna Banji
Bruce Lee - Lee Yuen Kam
Chuck Norris - Carlos Ray
Jamie Foxx - Eric Bishop
Jackie Chan - Chan Kwong-Sung
Jack Black - Thomas J. Black
Miley Cyrus - Destiny Hope Cyrus
Jim Iyke - Jim Iyke Esomugha
DO YOU KNOW ANY NIGERIAN CELEBS THAT ADOPT OR WITH A DIFFERENT NAME?