Nigeria angry at being rated second most corrupt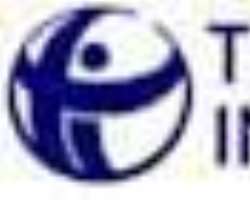 LAGOS, 9 October 2003 (IRIN) - Nigeria has angrily disputed the 2003 annual Corruption Perception Index of anti-corruption watchdog Transparency International (TI), which for the second straight year said Nigeria was the second most corrupt country in the world.
A government spokesman said the index did not reflect efforts by the government of President Olusegun Obasanjo, a co-founder of TI, to curb corruption in Africa's most populous country of more than 120 million people.
"They are entitled to their opinions but we know we're doing our best" Remi Adebayo, spokesman in ministry of information, told IRIN on Thursday.
"We're corrupt, yes, but not to the extent they're putting it," Adebayo said. "I won't say we're number one, or two or three. That is their own judgment, but we know things from the West are always given a negative spin, especially if it concerns Africa."
Scoring a mere 1.4 points out of a possible 10 in a global survey of 133 countries, Nigeria was only topped by Bangladesh as the most corrupt country in the world in the perception of respondents that included businessmen, academics and risk analysts. The two countries again topped the chart last year.
Two other African countries, including Cameroon and Angola, are also in the top 10 of the most corrupt countries in the world, in a list in which Finland is rated the least corrupt globally, followed by Iceland.
TI said at least nine out of every 10 developing countries need practical support to battle corruption.
"Rich countries must provide practical support to developing country governments that demonstrate the political will to curb corruption...those countries starting with a high degree of corruption should not be penalised, since they are in the most urgent need of support," Peter Eigen, chairman of TI, said while presenting the report on Tuesday.
Adebayo told IRIN that Obasanjo, on taking office in 1999, had made it clear that fighting corruption was a cardinal objective of his government. He said apart from setting up an anti-corruption agency, every government department now had an anti-corruption unit. The effort, he added, had yielded immeasurable results.
Other officials told IRIN corruption had been introduced in Nigeria by British colonial rule and continued to be fostered by Western multinational companies keen on finding cheaper ways of doing business without following the full provisions of the law.
They referred to two recent incidents involving U.S. oil service companies Halliburton and Baker Hughes Energy.
Halliburton is being investigated by both Nigeria and U.S., following recent allegations before the U.S. Security and Exchange Commission that its subsidiary paid a Nigerian tax official bribes worth US $2.4 million in 2000, to reduce its tax burden in Nigeria.
The case of Baker Hughes involves an employee who sued the company in the United States alleging he was sacked by the company because he refused to pay bribes to Nigerian officials as he had been instructed by top company officials.
The suit was this week settled out of court by the company, which agreed to comply with the terms of settlement that the former employee demanded.
"Most of the cases of corruption in Nigeria are linked to the operations of multinationals in the country," a senior official of the Economic and Finacial Crimes Commission told IRIN.
However, critics of the government insist Obasanjo had mostly been paying lip-service to the anti-corruption effort.
"Why is it that not one person has been convicted in more than four years since the anti-corruption law was passed?" Dele Omorogba, a Nigerian analyst asked. "That's simply because the government is not serious and not because there are no culprits."
He said the government has been reluctant to move against sacred cows, either beause the government had compromised itself or lacked the courage to do so.
Early this week Nigeria was rocked by a major corruption scandal after a federal minister told a senate committee that two top senators had asked him for 54 million naira (US $418,604) in bribes to facilitate his approval in the upper legislature, as a member of cabinet.
Nasir El-Rufai said the deputy senate president Ibrahim Mantu and majority leader of the ruling People's Democratic Party, Jonathan Zwingina, had approached him with the demand for the money, ostensibly on behalf of other senators. Both men denied the allegations.
The scandal became public after El-Rufai told The Guardian daily last month that senators had asked him for bribes to confirm his ministerial appointment. An outraged senate asked its ethics committee to investigate. El-Rufia was summoned to testify at a public hearing on Tuesday where he mentioned the names.