Oby Edozien still grooving abroad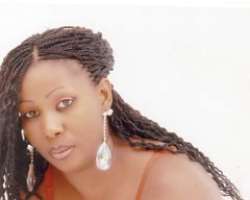 It seems Nollywood actress, Oby Gold Edozien's groove abroad is still on. Oby, who earlier said that her trip abroad would be less than two weeks, has been away for close to one month.
After her elaborate pink birthday party in London, it was gathered that the actress, who cruises a Murano jeep, moved to God's Own Country.
Oby's fans are wondering when she would return to the country to release her much awaited film, Show Stopper, which she produced and also starred.