I AM NOT A GOSSIP-----ADAORA UKOH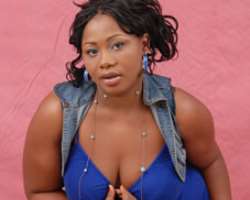 Adaora Ukoh has somehow grown above the level of a budding actress in the movie industry.
And since she became a known face, one scandal or the other have trailed her.
It was said that she was the one who 'whispered' to Ini Edo, the actress, that Uche Jombo had a bet that Ini's marriage was not going to be a success.
It was alleged the so-called gossip brought a terrible friction between Uche and Ini, who were, before then, best of friends.
However, Adaora told http://nollywoodgists.com that she never mentioned anything like that to anybody, let alone Ini.
"How could I have said anything like that. I don't know anything about that. It is ridiculous. I am not in the habit of gossiping talk less of saying such a wicked lie."
Though gist has it that Adaora and Uche no longer talk since the gossip issue came up, the actress said she was not in enmity with anybody.
"I and Uche talk. I am not quarrelling with her. I wasn't there when her friendship with Ini started, so I shouldn't be the one to break it."
Despite all the scandals, Adaora said she remained undaunted.
"I don't let such talks bother me. It may be because I am making an impact that people are talking about me like this. But then, whoever is spreading these lies about me should take his/her time. Aside from the fact that I am a lawyer, if this continues, I think I would sort it out with the person."