Nigerian artistes and their excesses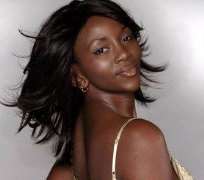 All over the world, artistes are generally regarded as eccentric people, except for a few of them who are predictable, based on their individual lifestyles and quality of work. It is also generally believed that only a few of them can manage stardom with humility.
In fact, majority of them are usually perceived by the quality of their works while some of them easily become controversial either through their lyrics or messages.
With these factors, artistes tend to exhibit certain behavioral patterns that can either make or mar their career as singers or role models.
Just recently, the music industry was awash with the controversial contract involving popular telecom giant, Globacom and hip hop singer, Oladapo Oyebanji better known as D' banj.
It would be recalled that the management of Glo deemed it fit to select, promote and empower a number of popular artistes as its worthy ambassadors. Of all the selected stars including Sammy Okposo, Ego of the Lagbaja fame, Madam Kofo, Jimi Johnson, among others, D'banj stood out of the lot and was more recognized. This for him, translated into more cash and shows. He was paid an upfront sum that ran into several millions of naira, offered a land cruiser jeep, among other endorsements.
After performing in a number of shows out of a total of 18 earlier slated for him by Globacom, D'banj who is the rave of the moment unexpectedly demanded an increment of his remuneration from N2million per show to N4million naira, a condition which Globacom could not meet and for which it nearly cancelled the contract with D'banj.
But for his remorseful mien and the understanding of the Globacom boss, D'banj could have been dropped from the list but Globacom promptly replaced him (for the mega shows) with his close rival in the industry, P-Square and barred him from performing in any of Glo shows until further notice. D'banj nevertheless remains one of the company's ambassadors.
Among scores of popular acts in the country, D'banj had earned great fame and fortune since coming into limelight a couple of years back. Although he started courting controversy when he was invited by Zain to perform free of charge at Nelson Mandela's birthday in London, the Ogun State born artiste refused and insisted on being paid.
This refusal then forced Zain to replace him with another singer, 9ice, who not only performed but also returned home with cash and material gifts.
But D'banj is not the only artiste who has been so mired in controversy following certain demands. Popular Afro-pop act, Tuface Idibia who, after the success of his runaway hit song, African Queen, was also contracted by another telecom giant, MTN, on performing tour of some selected towns, tagged Tuface and Friends. However, Idibia's case was not lined to alleged greed but conduct. He was reported to have thrown caution to the winds when he allegedly smoked marijuana or weed (a banned substance) openly during one of his shows, which drew the ire of the telecom outfit. Among other endorsement was the use of his picture on MTN recharge cards and billboards but that singular act of his reportedly jettisoned the mouth watery deal with the communication company.
A few years ago too, Nollywood actress, Genevieve Nnaji became the face of Lux having been paid millions of naira as contractual fee. But when Nnaji was to renew the contract with Lever Brothers, it was alleged that she demanded for more money like Oliver Twist following the fame and fortunes the endorsement brought to her. The contract was cancelled and the company vowed never to use Nollywood stars as its ambassadors any longer.
On a similar note, rap artiste, Eedris Abdulkareem once had a duel with the American superstar, 50Cent, when both artistes were slated for performance in Abuja. But while traveling to Abuja inside the aircraft. Abdukareem rudely challenged 50Cent, who was seated in the business class segment and insisted he too was qualified for the same segment. It was however discovered later that both artistes had different contractual agreements with their host, Nigerian Breweries Plc.
Following the dust raised by his behaviour, Abdulkareem earned an indefinite ban from both PMAN and Nigerian Breweries Plc, and this affected the musician's career as he was not being featured by music promoters until recently when he released Last Man Standing, which is now making waves in some quarters.
Recently, the unprofessional behaviour of the duo of Naeto C and Ikechukwu in Imo State, during the Ichu Afo music concert, which held on December 31, 2008, did not augur well with fans.
They blatantly refused to go for Sound Check, prior to the main show, and deliberately kept all the other artistes who, were already at the venue, waiting for several hours. Not even the pleas from Okey Bakassi, the coordinator of the event, could assuage them. They eventually did not turn up, even when the other acts moving in a convoy to the venue for same mission, berthed at their hotel. They arrogantly stormed the show with gun totting policemen and that wrong move eventually affected their very poor and dry performance at the concert proper.
Since many of these young stars are seen as role models in society, some observers have said they should be cautious in sending wrong signals to the younger artistes who are trailing them behind. Some music critics also urged musicians to dissuade from the habit of discouraging multinationals that are making frantic efforts to encourage and support showbiz.
The critics also asked young talented singers who need corporate sponsorship to always demonstrate maturity and sincerity especially when entering into contracts with their promoters. They were equally cautioned on the use of vulgar and indecent lyrics, which can easily corrupt their audience, particularly the youths and children.
By SAM ANOKAM