PDP LAWMAKERS, NOT SERIOUS -HON ARE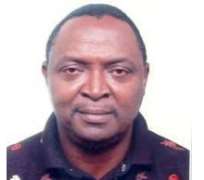 Hon. Dauda Kako Are represents Mushin II Federal Constituency on the platform of the Action Congress of Nigeria (ACN) in the House of Representatives. The lawmaker who is in his second tenure says the possibility of a hidden agenda using the six-year single tenure cannot be ruled out.
Kako Are, a businessman also speaks on the National Assembly's human capacity, political parties, Speaker Tambuwal, new states, and more. REMI ADEFULU brings the excerpts:
Six-year single tenure
The House of Representatives will look at it on its merit. We shall do what is right.
Hidden agenda
That is a possibility, but we shall take a dispassionate look at it to take the right decision.
NASS human capacity
This is a democracy, and in a democracy, the majority have their way, while the minority have their say. I agree that continuous change of lawmakers affects the quality of lawmaking.
Parties angle
In political parties, including my party, Action Congress of Nigeria, primaries are conducted, and whoever wins take the seat. Yes, in some parties where you have imposition, where some governors don't like the face of certain legislators, it does happen.
Tambuwal on new states
I think the agenda is anything that is good for the people of Nigeria. If state creation or local government creation fall along that, we will definitely do something about them.
Viability challenge
You see, states creation is all about development. If you create a state, there is the possibility that the state will become buoyant because there is the likelihood of working on the resources they have. States creation, local government areas creation are to improve the economy of places where they are created.
Proposed state from Lagos
When the time comes, we shall take a decision and I can assure that whatever the majority says is what we shall support.
NASS and Lagos LCDAs
Even in the last dispensation, we did a lot and I am sure that this time around, we are clikely to include them in the Constitution. They (PDP lawmakers) are only playing politics. They are able to do this because they are in the majority. We are following what the constitution says. If anybody is aggrieved, let the person write a petition, let the person go to court. What we are required to do is to follow due process to give recognition to the local councils, but the major problem is that this is being politicised.
Legislative agenda
Well, my intention is to continue to improve on the achievements we have so far recorded. We hope to continue with all the constituency projects that have direct bearing on the improvement of the lives of my constituents.
Funding challenge
Honestly, I must say that the cut in our overhead cost is already affecting us, but we shall do whatever we can to make sure that our people get the best in terms of promises made to them. No problem, I can assure you that we are up to the task.
Rise in ACN lawmakers
Yes, we have more members this time around. That is no doubts a plus. We hope to make sure that Nigeria makes good progress.
NASS huge expenditure
You see when people talk about the number of bills we had passed, I just laugh because even the United States of America (USA) parliament, how many bills do they pass in a year? Even now, if they expect a thorough job, they should expect fewer bills that will have direct bearing on the people, rather than passing bills for passing sake. Good, quality bills are what we really need.
NASS probes
I don't quite agree that National Assembly probes are of no effect because we have been able to save the nation some money. Some money have been paid back into the treasury, and these are due to the outcome of some of these probes that we did. As I am talking to you, some of the recommendations of these probes are still being implemented. Sometimes, good things don't come easy, and we have been able to save some money for the nation. I am sure that Nigeria will be the better for it.