CAPACITY BUILDING WILL DRIVE ICT GROWTH -JOHNSON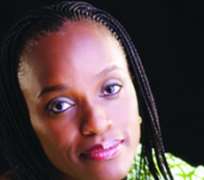 Minister of Communications Technology, Mrs. Omobola Olubusola Johnson, has postulated that capacity building in the country will be a key enabler in driving the growth of information and communication technology (ICT).
Johnson, who was speaking at an interactive session with ICT journalists in Lagos at the weekend applauded the GSM sector and explained that Nigeria had surpassed South Africa in terms of mobile subscription while unveiling her blueprint on ICT that would be executed over time in President Goodluck Jonathan's administration.
She acknowledged the fact that ICT had been elevated to national importance but cautioned,however, that the country needed to focus on the opportunity to drive it to national development.
The new minister, who was also  first as well as only female Chairman and Country Managing Director of Accenture in Nigeria before her appointment, disclosed that, among other things, a new IT policy was underway that would help to actualise the four mandates.
Johnson, who holds a bachelor's degree in Electrical and Electronic Engineering from the University of Manchester, and a Masters degree in Digital Electronics from King's College, London, further stated that there was need , 'To replicate the two third of the success of telecoms in the IT industry. I would not like to talk about them separately because it is a convergence.'
Excerpts
The Nigerian telecoms policy environment all over the world is far more progressive as well as a very strong telecoms structure and this is reason we have made so much success. We are the fastest growing telecoms industry in the world and have the highest number of mobile subscription in Sub Saharan Africa. Though we have surpassed South Africa in terms of mobile subscription, the ICT sector only accounted for only 3.5 per cent of GDP, compared with 10 per cent for South Africa, there is stilla lot of work to be done.
We need to replicate the two-third of the success of telecoms in the IT industry. I would not like to talk about them separately because it is a convergence. It is the information technology and Bill Gates technology; sometimes we need to talk about them separately. Now, it is becoming less and less of voice, we need to be moving towards data. And that is where we will begin to see some growth coming out. Data, meaning internet and our penetration in voice right now is just about 50 per cent and we need to increase that penetration by getting to the rural and other areas as well as begin to drive the growth in the IT industry.
Ministry's mandates
The ministry is a new one and was birthed out of years of canvassing by key stakeholders for a supervisory ministry to co-ordinate, facilitate and drive the development of the ICT sector. I was sworn in on the July 17 and resumed on July 20, 2011.
We are actually looking at the IT and telecoms policy and to ensure that they are relevant to be able to achieve the mandate. We have four mandates that we are pursuing for the President Goodluck Ebele Jonathan administration. The first mandate is providing access to communication infrastructure that includes a national fibre optic backbone for all Nigerians regardless of whether they are in rural, urban areas or not .
The second mandate that we have is to encourage the utilisation of this ICT infrastructure that will come about as a result of digital content, domestic software application, delivery of private and public services that include e-business and e-government.
The third mandate is to facilitate the development of the ICT and, in so doing, increase the contribution of the ICT industry to the GDP. It will help us to move away from a dependent resource economy to a more independent one on knowledge.
The fourth mandate, I would say, is external and the impact too is actually external and that is to leverage communication technology to increase the efficiency and cost effectiveness of public service delivery; that is what is popularly referred to as e-governance. There are very exciting mandates and they are also challenging and that is where we are.
In terms of the structure of the ministry, we inherited it from the Ministry of Information and Communication, also inherited the IT assets from the Ministry of Science and Technology. Again, we have a ministry that has three departments and these are spectrum management, telecoms and the other, which is e-governance that has to do with IT for government and development ICT industry.
Ministries acquired
We have loads of other ministries under this new ministry and we will work hand in hand with the private sector in Nigeria, international partners and other supporting governments through its implementing agencies. Implementing agencies are the Nigerian Communications Commission (NCC), Nigerian Communications Satellite (NIGCOMSAT), the National Information Technology Development Agency (NITDA), Galaxy Backbone, agency for optic fibre for backbone for government and the Nigerian Postal Service (NIPOST).
IT policy
In terms of technology, regulation and approval, the telecoms sector has moved on and what we are doing is looking again at the IT and telecoms policy and ensuring that that they are relevant to the mandates, earlier disclosed. My predecessor indicated that there was the need to have a policy to guide IT and few weeks back submitted the draft for the policy. I have also inaugurated a committee that will look into such things and the committee is spearheaded by NITDA. This will help us to have an IT policy in the next six weeks to achieve our mandates. The first thing, they will be looking at, is how do we roll out or co-ordinate, the robust national backbone, fibre optic that I talked about? How do we also ensure that after building infrastructure, many Nigerians have access to these things? Telecoms and IT policy is going to be robust and we know that people will leverage on them.
Convergence
It is true that the ICT sector has converged and it makes sense to have a converged regulator. Even if we don't have a converged regulator, it really cannot stop us from achieving what we have just laid out. We don't have a converged regulator but that will only be a matter of time before we have one. Right now, we will be working with the National Broadcasting Corporation, NBC, which will be in charge of allocations of frequencies and publishing of content because it is converged. The essence is what can be done on the radio or television would be done on the mobile phone.
Fixed Wireless
The fixed wireless is still another issue but the ministry is looking at the industry critically now. We are looking at the GSM and fixed wireless operators status. I know that they have some challenges but I cannot tell you now what we are going to do. We are assuring that the growth expected from the IT and telecoms industry will happen. We will be looking at both the telecoms and IT to ensure that they are moving at the right pace and giving good value. We are also looking at how to increase the CDMA growth
NITEL
On the NITEL issue, I don't think that I can comment on it for now because it is not under my purview. It is in the hands of the Bureau of Public, BPE, and it is on the verge being sold and until that happens I really cannot say much about NITEL.
Duplication of efforts by agencies
That is a good one. Although, there could be duplication among agencies because there is so much work to do and really cannot blame them. Whether it is in digital divide, rural access and we will be working with DGs because we have a mandate.
What we will be doing now is to streamline these agencies and refocus them on exactly what they will be due to contribute to the mandate It is quite obvious because one will see what NCC, NITDA, NIGCOMSAT will do to contribute to the growth of the ICT in the country.
Economic growth driven by ICT
I think that there were setbacks because prior to my predecessor's administration, we didn't really have any real focus at the high table on communication technology then. Now, we do by having a new ministry with a minister, who is responsible for how ICT can contribute to national development. ICT is an important part of the economy, more than an enabler and a driver of economic growth. The mere fact is that we now have a voice at the executive level on ICT. What is more important is that ICT has been elevated to something that has national importance, that I can say is all we need to focus on and ensuring that we use the opportunity to ensure we drive the contribution of ICT to national development.
Capacity building will also drive the growth of ICT in the areas of trainings of software engineers and developers.
Mobile money
Mobile money is really about financial aspect and inclusion. We are talking about mobile money now because of the success of the roll out of the GSM infrastructure and the fact that many Nigerians own mobile phones, which is more useful to them than a bank branch. I think it is not fair to say that it is not being done properly because Safari com in Kenya is very successful. Mobile money will be a great success in the country that I can assure.