Obesere set to rock Osun Osogbo festival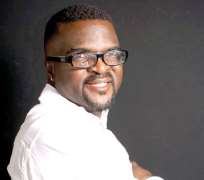 Fuji artiste, Abass Akande Obesere, is sure on top of his game. He is all set to endear himself to more music lovers as he wraps up the musical video of his latest hit, 'Fariga.' Also, the fuji act was able to keep so many people on their feet during the Aba Festival in Auchi, Edo State. The Oba Asakasa, as he is fondly called by his fans, last weekend, showed the stuff he is made off at the final burial of music legend, Twins 77.
Next on the card for the lewd singer, according to his media manager, Soji Omotayo, is the grand finale of the annual Osun Osogbo Festival, which holds this weekend in Osun State.
"He will be performing at the Asa Concert of the Osun Osogbo and we know what the king is capable of doing. We are sure he will light up the festival, just as he did when he played for the Alafin of Oyo and Oba Akamo Fatai of Itori, recently," Omotayo said. Obesere is also billed to rock at the Vantage Beach Hotel, Lagos, soon