STAR ACTOR NKEM OWOH SEEKS POLITICAL APPOINTMENT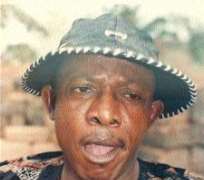 Going by the information circulated by rumor mongers, veteran cum comic actor Nkem Owoh popularly called Osuofia could be eyeing a political appointment.
He is said to be so impressed with Governor Rochas Okorocha's gesture in sharing political appointments that he uses different fora to congratulate him.
According to the source, the producer and star comic actor of popular Igbo film,Ikuku described all the appointment that Rochas has made as one means to surrender the untouchable security vote to help the masses.
The star actor was said to have revealed that Gov.Okorocha was the very first State Governor to comply with the contentious N18, 000 minimum wage, and declared that it is small to give the masses.
It was informed that Osufia revealed to his close friends that he will always associate with a man who is so generous.
However, people close to the actor disclosed that he is eyeing political appointment with the Imo State government, especially as the governor is liberal with such appointments irrespective of the appointee's state of origin.