SEGUN ARINZE FIGHT DIRTY AT LAGOS LOCAL AIRPORT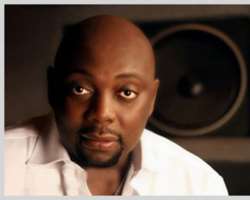 What seems to have been normal turned into drama few weeks ago when factional president of the not quite defunct Actors Guild of Nigeria (AGN), Segun Arinze almost went mad at the Murtala International Airport Lagos, Local wing resisting regular routine of tendering his identification card along side his ticket and boarding pass while boarding a flight to Benin.
An eyewitness who was at the scene unveiled to Celebrityworld that the actor cum producer had purchased his ticket the previous day and was set to board when the officer in charge at the point of boarding asked for his details as part of final checking. The actor was said to have told the Airk airline officer simply identified as Jide, "Don't you know me". A response by the officer sources confirmed that provoked the father of two. Information has it that the officer told the actor that it was simply the process he has to go through and which he should be a wear of politely. He was said to have been caught off guard and threatened to beat up the middle aged Arik worker.
The worker was said to have stood his ground resisting the actors exit for final boarding until he present his ID card. "He simply dose not have an ID card" An eye witness says.
The actor who was on top of his voice during the miss understanding created further scene and later threatened a refund of ticket and walked to the ticket stand where he had meshed himself earlier in a minor argument with the Arik airline ticketing and reservation officers responsible for the sale of ticket.
After been refused the second time for a refund of ticket, sources says a member of the ticketing officer later spoke to the boarding officer to allow him go even though Segun Arinze was wrong in his approach. "I think it was a transfer of aggression and he needs to be careful next time because he does not know who is who". Another passenger who witnessed the who drama from the ticketing and reservation desk to the checking point spilled. "He is just too proud of him self thinking he has attained the peak of his career. But all he went through serves him right". Another eyewitness concluded.
Segun Arinze is currently in court with Emeka Ike for the leadership of the AGN.