BBA 2011 WINNER,KAREN IGHO GOES INTO MUSIC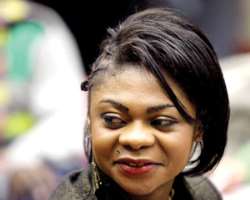 Nigerian born winner of Big Brother Amplified Karen Igho, who happens to be the first woman and third Nigerian to win the prize for three consecutive times, is set to go into music.
While many had speculated that Karen will be making a big move into nollywood after Big brother following her appearance in 2008 Next Movie Star, Karen is making another move entirely, as she steps into music.
I wish you the very best of luck in your new adventures.