IN EVERY PROFESSION,IT'S EITHER YOU WANT TO SLEEP WITH THE WOMEN OR THEY WANT TO SLEEP WITH YOU.CHICO EJIRO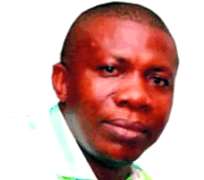 Chico Ejiro is one of Nigeria's most decorated directors in Nollywood today. For 25 years, he has churned out several chart-bursting flicks like Silent Tears, Blind Love, Emotional Pain and Full Moon among others to the delight of Nigerians home and abroad.
In a recent interview, he talks about sex-for-role and sexual harassment in the movie industry.
Excerpts from the interview.
The sex for role trend is one thing that scares a lot of talented young ladies away from your industry. Have you ever been caught in its web?
It's a pity that every journalist come and ask this same question, sectionalising this thing. In every profession, it's either you want to sleep with the women or they want to sleep with you. In banking, there are times they'll send the female bankers to the street to bring money, what do the ladies do? They go and sleep with investors or rich customers. It got so bad that the Nigerian Senate had to put a ban on it that banks should stop sending their ladies out for prostitution. Is that not sexual harassment? It happens even in the military, you get bad posting if your boss wants to sleep with you and you refuse. If you talk to Liz Benson, Genevieve and the rest, they will tell you that it has never happened to them because they're very good. There's no way you'll tell Genevieve, Omotola, Rita Dominic or any of those top actresses that you want to sleep with them before they get a role, they'll slap you.
Are you saying the reason for sexual harassment is that the victims themselves are not good professionally?
In every profession, ladies that are not good believe sex is what they can use to achieve whatever they want. Even those big women you hear that they use 'bottom power' to win contracts, is it different from what we're discussing now? There are times these girls will come to you as a producer and say, 'I know I'm not good enough for this role but I want it'. Then they'll start enticing you. You have to say no, go and study your roles very well. The bottom line is that the same way men are chasing the women, the women too are chasing the men.