NIGERIA GRABS 18 NOMINATIONS FOR 2011 CHANNEL O MUSIC AWARDS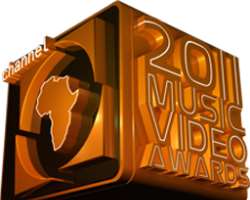 Nominees list for Channel O Music Video Awards was announced in Johannesbourg yesterday. The list has been dominated by Nigeria, just like the previous year.
The award show will be holding in november this year.
2face and dbanj grabbed 2 nominations. Waje, Tiwa Savage, Iceprince, Flavour and samklef got their first channel O nominations, with Flavour and Samklef getting two nominations each.
Wizkid and iceprince nominated in the best newcomer music video artist category. While Waje Tiwa Savaga and Muna in Most gifted female video artist.
Most Gifted Male Video Artist
-D'banj Feat Snoop Dogg -Mr Endowed
-Professor Feat. Speedy - Lento
-Navio -Keep Moving
-Cabo Snoop – WinDeck
-Zakes Bantwini – Waste My Time
Most Gifted Female Video artist
-Waje Feat Muna -So inspired
-Lizha James – Gotta Move On
-STL- Lookie Lookie
-Lira – Phakade
-Tiwa Savage – Kele Kele
Most Gifted Newcomer Video Artist
-Wizkid – Holla @ your boy
-Keko —How we do
-Aka —victory Lap
-Iceprince/Brymo– Oleku
-Zone Fam —Shaka zulu on em
-Kwesta —-Take That
Most Gifted Duo ,Group or featuring Video
-HHP ,Teargas & Liquideep -Born for this
-Samklef ft Wizkid,dprince and Iceprince – Molowo noni
-Slikour ft Various Artist— Dubula Remix
-AY ft Ms Triniti —-Good Look
-Jozi —-Electric Avenue
-Paul G Feat Akon —Bang it
Most Gifted Dance Video
-Oskido presents Black Motion/Jah rich —Banane Navoko
-STl – –Lookie Lookie
-Dj Cleo—Bhampa Side to side
-Darey —- Bani kidi
-Black Coffee Ft Hugh Masekela -We are One
-Lizha Jame —Gotta Move On
Most gifted Ragga Dancehall Video
-Samini – Dadiekye
-Wyre/Cecile– She Say dat
-Black Dillinger —Volcano Erupt
-Nazizi —Take The people Away
Most Gifted Afro pop Video
-Theo – –Ukhona
-J-Martins Ft Fally Ipupa— Jukpa remix
-Shaa—- Crazy
-Jaziel Brothers —Woza
-Flavour —Nwa baby remix
Most Gifted Kwaito Video
-Brickz ft Various Artists —Uzo'gcwala
-The Dogg—-This is my Time
-Howza —Hustler
-Professor feat. Speedy —Lento
Most Gifted R&B
-Jamali — Incurable
-G2 ft Trez Agah —Anti Chula
-Loyiso Ft Khuli Chana —World Of Mine
-Banky W Ft M.I —Feeling it
-Leanne —-Deal with it
Most Gifted Hip Hop Video
-Jesse Jagz Ft M.I & Ice Prince — Nobody test me
-Proverb Ft Lungelo— The beginning
-Navio —-Keep Moving
-Collo —Chini Ya Maji
-Aka —Victory lap
Most Gifted African Southern
-Liquideep — Settle For less
-Cabo Snoop –Windeck
-Khuki Chana Ft JR– No more Hunger
-C.R.IS.I.S — The fire Inside
-L-tido ft K.O —We rolling
Most Gifted African West
-Naeto C —10 over 10
-Flavour— Nwa baby Remix
-D-black feat. Dr Cryme— Get on the dancefloor
-Asa –Why cant we
-2face —Only me
Most Gifted African east
-P-unit/Mimmo —kare
-Jaguar — Kigeugeu
-AY Ft Ms Triniti — Good Look
-Radio and Wesael,Keko — How we do remix
-Cpwaa Ft Various artist –Action
Most Gifted Video Of the Year
-Khuli Chana Ft Jr -No more Hunger
-Samklef feat Ice Prince ,D'prince and Wizkid – Molowo noni
-Zakes bantwini - -Wasting Time
-STL –lookie Lookie
-D'banj Ft Snoop Dogg –Mr Endowed Remix
-Aka —Victory lap
-2face— Only Me
-Liquideep –Settle for less
-Navio –Keep moving
-Lira —Phakade