SHELVE 6-YEAR SINGLE TENURE FOR PRESIDENT OF IGBO ORIGIN IN 2015 -GROUP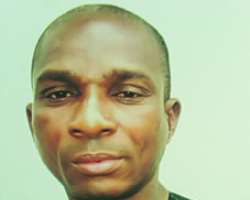 As the debate to adopt a single six-year single tenure option rages, a non governmental organisation, 'Igbo for Presidency Organisation' (IFPC), has advised that its adoption should be shelved for now until it rotates round amongst the geo-political zones.
The national co-ordinator of the socio-political organisation, John Mgbeahuruike, in an interview with Daily Sun argued that the issue should not even be presented now because, 'bringing it up now for implementation will jeopardise the chances of the South-east zone which has not benefited from the zonal formulae. Nobody or persons should play on the intelligence of the Igbo nation any longer.'
Mgbeahuruike pointed out that if zoning was actually for equity, 'It should be among the six geo-political zones, not between North and South. Today the six-zone structure has been recognised as an acceptable means of allocating public offices in Nigeria. The presidency should not be an exception even when it was not adhered to during the April elections that saw President Goodluck Jonathan emerging as the President from the South-south zone. Therefore, the South-east zone should take its turn before others benefit again.'
'Ndigbo deserve their rightful share in shaping the socio-political and economic destiny of our fledging nation. To secure the presidency after the South-south through President Jonathan completes its tenure, the South-east will remain the only zone that has not held the topmost executive office in the land.
'Since the birth of our nation half a century ago, producing the next president by the South-east should not be seen as privilege but a legitimate political right. Rather, it should be seen by all well-meaning Nigerians as a right in the interest of equity and national well-being. It is fair and plausible that Goodluck Jonathan should hand over to an Igbo man in May 2015 as that is the only reasonable thing to do.
We call on the Northerners, the South-westerners and Niger Deltans to massively give their support to this project since Igbo supported them during their turn and still support them. A Nigerian presidency of Igbo extraction will no doubt make Nigeria to witness a dramatic and unparalleled development.
'Nigeria remains on an unbroken tripod made up of the three major Nigerian tribes of Yoruba, Hausa/Fulani and Igbo, but in 2015 Igbo nation must not be shortchanged to avoid the continued marginalisation of the tribe by other ethnic groups.
'The Igbo for presidency organisation was set up to pursue the Nigerian presidency of Igbo extraction to its logical conclusion and was set up in 2003. It includes the enthronement of Igboman in 2015. as well as network with other organisations across the country, South-south, South-West and the North.
To protect the presidency when secured, with a modus operandi to pursue the objective through workshops, rallies, lectures, seminars; palliative interactions and courtesy calls, amongst others as maybe articulated by the organisation.'