INCREASING CASH FLOW THROUGH DEBT, CREDIT RESTRUCTURING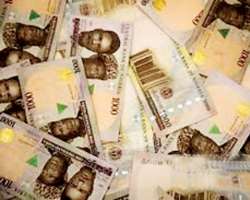 Increasing cash flow through debt, credit restructuring
Generally, a debt is any amount which one party, known as the debtor, owes a second party, referred to as the creditor.
In Accounting, it is usually regarded as an asset owed, and it is created when a creditor agrees to lend a sum or an asset to a debtor.
In finance, debt is usually granted with expected repayment in modern society, and in most cases, of the original sum plus interest.
It is also a means of using anticipated future purchasing power in the present before it has actually been earned. In business, most companies and corporations use it as part of their overall corporate finance strategy.
A debt can either be secured, if it is collaterised, or unsecured, where no collateral is available. Debt allows individuals and businesses to engage in transactions that they would, ordinarily, not have been able to do.
For instance, while corporate firms in industrialised countries use it to expand their operations, it is often used by individuals to purchase houses, cars and many other valuables. Even countries incur debt from multinational institutions and governments to embark on infrastructural projects.
However, when debts are massively accumulated they can, if not properly serviced, have a ravaging effect on one's reputation.
Such debts, according to the Managing Director/Chief Executive Officer of Carlbridge Solutions, Abuja, Mr. Olu Adelegbe, could be restructured to enable the debtor pay.
To recover such debts, he says that there is the need to employ special debt recovery skills, such as professionalism, innovativeness and emotional intelligence.
Adelegbe says debtors find it difficult to pay back their debts and the rigid approach being employed by their creditors often times creates an impasse between both parties. With proper negotiation and restructuring, the Carlbridge boss says issues regarding these debts could be resolved.
He says, 'People find it difficult to pay whenever they are in debt because their creditors do not give them enough time to pay. With the very rigid approach of banks and other financiers, the debtor becomes hardened and uncompromising, thereby creating an impasse. With proper negotiation and restructuring, even issues surrounding hardcore accounts can be resolved.'
He says that over time, his company had developed effective debt recovery strategy to recovering debts, adding, 'We are committed to ridding the economy of bad debt, thereby improving the general state of the economy.'
According to him, some of these strategies include debt restructuring, debt negotiation, debt reconciliation, debt recovery, alternative dispute resolution and legal action.
Asked how companies can reduce debt burden, he says that the incidence of bad debts can be reduced by avoiding some pitfalls. Some of the pitfalls, he says, are poor analysis of financial data, distorted financial statements, inadequate knowledge of customer's businesses, uncertain cashflow projections, poor loan monitoring and misrepresentation.
Others are dishonesty among customers, perversion of credit process, over reliance on collateral and anticipated adverse conditions in the business climate.
He argues that it is better to engage the services of debt recovery firms because of the skills at which they recover debts rather than using security agencies.
He says, 'We employ high level of professionalism in our recovery efforts. We also use moral suasion and we are not confrontational in our dealings with the debtor and we rarely litigate.'
During the recovery of such debts, he adds that the integrity and image of the debtor is protected thus enabling both parties to maintain their relationships.
These efforts, he notes, would help to improve the cash flow of the creditors and save time and cost for both parties.
Asked why some people experience delays in resolving debt issues, he says, 'Our judicial system does not encourage quick resolution of debt issues judging from the array of unresolved cases still pending in our various courts. In the same vein, the efforts of the security agencies have not proved too successful, hence the need for a professionally run organisation.'
Tunde Akintayo, another debt recovery expert, says for the heavily indebted client, experts can provide debt advice as well as help in restructuring their debt through the provision of financial education that would improve their credit ratings.
He urges individuals and businesses to adopt a different approach to debt recovery, adding that an economy riddled with debt cannot be productive.
He says, 'There is the need for the Federal Government to establish an independent court to aid the speedy trail of cases resulting from debt issues.
'Stakeholders need to adopt a different approach to debt recovery for us to achieve substantial growth in the economy and the government and other regulatory bodies should encourage the setting up of more professionally run debt recovery firms.'