70% PRIVATISED FIRMS ARE PERFORMING OPTIMALLY - BPE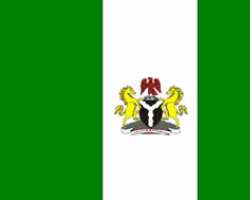 About 70 per cent of the firms sold out to private investors in Nigeria are performing optimally with less than 30 per cent failing to come on stream with tangible dividend to investors, the Bureau of Public Enterprises (BPE) said on Tuesday.
Ms. Bolanle Onagoruwa, director general of the BPE said it was faulty for people to assert that the privatization programme which saw government liquidate some equity in state-controlled firms to private investors had failed to yield expected benefits to the economy.
The BPE is the agency saddled with the responsibility to privatise firms in Nigeria and the process which was kickstarted around 1999 had led to the privatization of about 90 firms.
Onagoruwa, who defended the agency against recent notions that 80 per cent of the privatized establishments were not operational, said reports from its monitoring team had suggested the contrary. The Senate is holding a public hearing on the allegations that the privatization exercise had failed as most firms sold out were performing below their pre-privatisation levels.
'All the reports in our possessions are at variance with the notion that 80 per cent of privatized enterprises are not operational,' Onagoruwa said in a release on Tuesday.
'On the contrary, if we consider all the privatized enterprises from inception of the programme in 1999 to date, the evidence indicate that more than 70 per cent of privatized enterprises are performing relatively well and less than 30 per cent are non-performing,' she added.
Onagoruwa listed the following as some of the privatized firms that had success stories to tell: First Bank, Union Bank, UBA, Oando, Conoil, African Petroleum, Wapco, and Ashaka Cement.
Onagoruwa also had this to say on the allegations over poor utilization of proceeds from privatization exercise.
'BPE's responsibility with respect to proceeds ends with the remittance of such proceeds to the designated account with the CBN and BPE is not a signatory to that account. But we are aware that it goes to the Consolidated revenue Fund of the federal government and appropriated in the budgets,' she explained noting that the finance ministry and budget office were in better positions to provide details to the public.
The BPE boss said in the last four years, the agency had routinely monitored the performance of privatized enterprise through its post-privatised monitoring department that worked closely with experts and consultants provided by the Department for International Development (DFID).