Catwalk Hollywood to hold in Abuja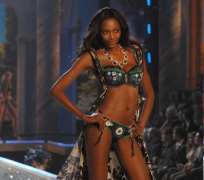 Good news filtering in from President Obama's country, has it that River Naija Productions Incorporated in collaboration with the Nigerian Chamber of Commerce, both based in the US have announced their intention of hosting the maiden edition of the Catwalk HOLLYWOOD in Abuja, this 2009. Also, a Made in Africa Fashion and Beauty Expo has been slated to take place at the event. According to the organizers, the event proper begins from May 28 through May 31.
"Catwalk HOLLYWOOD Abuja 2009, will be kicked off with a welcoming celebration ceremony; followed by a Made in Africa Fashion and Beauty Expo featuring apparels, accessories, cosmetics, and other beauty related products made all over Africa for the International market. Next will be the highly anticipated Catwalk HOLLYWOOD Super Fashion Show Gala, which is the first fashion event of its kind aimed at discovering African Models, Fashion Designers, and Recording Artists for an International Panel, of world renowned Model/Talent agents, fashion buyers, and famed music executives." The creators of Catwalk HOLLYWOOD are also promising one of the most star studded fashion events of the year. With massive radio and television campaigns scheduled to air this week and registration drives taking place all over the country at different outlets, the search to discover the next Superstar of the Catwalk is definitely going to be big.