'I am too talented to be wasted'----Monalisa Chinda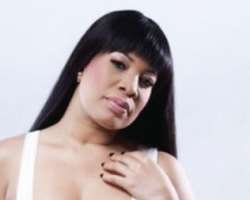 Monalisa Chinda The highly-talented and delectable Monalisa Chinda spoke to KAZEEM POPOOLA on her failed marriage, new movie and life in general. Excerpts:
What informed the title of your new movie Kiss and Tell?
We did not really have a title when we were shooting the film. That title later came out of the movie while we were screening what we had done in the studio. And you would see that it was all about guys telling tales about their girlfriends, as it happens in real life. So, we decided to make use of that controversial part as our title. Kiss and Tell as a title is a coincidence.
How did you come about the story idea?
Emem Isong came up with it, I am not a writer especially when it comes to script writing. Emem got her team and they wrote the story; the very controversial story (Laughs).
You have done a lot of things with Royal Arts Academy, what is your stake there?
I am one of the directors.
You played the role of a divorced lawyer in Kiss and Tell, how did you manage to play the role despite what is happening to you in real life?
Well, I am an actress; I am born to be versatile, show my creativity and interpret roles irrespective of any controversy attached, as long as they are fictions. Acting is naturally 40 percent reality and 60 fiction. You have to align yourself with the character and also bring out that thing inside of you to be able to portray that character very well. Happenings around me also stimulate my movie interpretations and creativity.
Why the decision to release the movie now, yet it was shot a couple of years ago?
We are done with wishy-washy jobs: having movies that take one month for the shoot and release into the market. Royal Arts Academy and Emem Isong's group are not in that category of movie production. We need to do things the right way. When you shoot a movie, you take your time for film treatment, editing, post production among other things. You have to bear in mind that we have other things that we do, and we need to find the time to go to the studio for movie editing, which takes time, I don't know how other people do that in one month. It's incredible, I can't do that.
Any plans to release it in the market after showing it in the cinemas?
Yes, we have that plan.
How much did you spend on the movie?
I am sorry; I will not give out that information.
What informed your choice of Desmond Elliot, Joseph Benjamin, Nse Ikpe-Etim and others for the roles they played in the movie?
Or was it a family thing? No, it was not a family thing. People keep mixing things together. It is the fact that Royal Arts is open to everybody; we are also comfortable with these people. Sometimes when we call artistes especially known faces, they usually give excuses of being busy and may not have the time. So, we just have to call these people for the shoot of this brilliant script. It is not a clique thing (Laughs)
It's no doubt that you have moved on with your life, how did you manage to weather the storm in your marital life?
(Pauses) I am a very strong person, I don't let things pin me down and I am too talented to be wasted. Yes, I actually disappeared for a while to sort out myself out emotionally; I needed to be emotionally stable. That was just what I did and I am back, refreshed, stronger, pregnant with so many ideas, which I didn't believe I had. I don't even believe that I'm so creative to go behind the scene to produce, I couldn't have thought about it in the past. When you are faced with a challenge, you have to take the bull by the horn, there is no situation you can't overcome, no matter how bad it is, as long as you are in the right part and spiritually free, you just have to get up and go. You don't let things weigh you down. I gave myself a break, went back to the drawing board and found out that I am still young and talented. I got up and moved, and God moved with me.
How did you feel playing heart breaking roles when you were actually going through such in reality?
I didn't feel anyhow. (Laughs), we are telling our stories. I am an actress and have to play my roles well. I wasn't the only one it was happening to. Okay let me ask you a question and please answer it sincerely, how many actresses are married? We are not many, we are not more than three or four, and how many are divorced? Maybe one or two, so what are we talking about?
What informs what you wear?
Wearing what I am comfortable with. As long as it is soft, not revealing and basically to keep it simple.
Do you have any plan of quitting Nollywood soon?
No, movie industry is my life, why would I want to quit? I may decide to be frequent behind the scene but not to leave the industry, to do what?
How do you get into your characters in movies?
I am an actress, I read Theatre Arts in school, if a character is very challenging, I have to go back and do some researches on the character's trait and others.
Have you been in any challenging movie?
Not really, it is just my soap that has been challenging.
What is the title?
It is Cat Walk, we are still editing it.
When is it coming out?
After we might have premiered Kiss and Tell, all over the world, then we can fix Cat Walk.
Is that your fist production?
Yes, it is