Senate BPE Probe: Petitioner Says Ibrahim's Acquisition Of NICON Fraudulent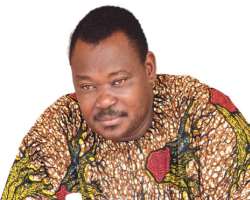 ABUJA, August 10, (THEWILL) - Mind bogging revelations were made Thursday on the controversial sale of former state owned National Insurance Company of Nigeria (NICON) to businessman and politician, Mr. Jimoh Ibrahim's Global Fleet Oil and Gas Limited.
Petitioners flooded the third day of the public hearing on the commercialization and privatization activities of the Bureau of Public Enterprises (BPE) with petitions alleging that the sale was enmeshed in fraud and dubious presentation of false documents by the promoters of Global Fleet Oil and Gas Limited.
Also, the BPE Director General, Ms Bolanle Onagoruwa confirmed that the current management of NICON has refused to address the issue of the N2.3 billion unpaid pension fund which elicited another petition by former employees of the apex insurance firm despite several letters to the Managing Director of NICON, Mr. Emmanuel Ajibade Jegede to that effect. She added that NICON management has severally denied them access to conduct a post sale monitoring.
Swiftly however, Jegede informed bewildered committee members that he was not aware of any unpaid pension fund worth N2.3 billion.
Apparently irked by the revelations, the Chairman of the Adhoc Committee, Senator Ahmad Lawan directed BPE to furnish them with all the total earnings of all government enterprises year by year.
Making a presentation at the hearing, the solicitors to the preferred bidder, Assurance Acquisition Limited (AAL), Mr. Dickson Osuala of Dickson Osuala & Company, informed senators that, "one Jimoh Ibrahim of Global Fleet Oil and Gas Limited, has by use of false representations, name dropping, multitudinous false claims of representing a highly placed third party (name withheld) taken over NICON Insurance PLC with diverse illegal act and has been running it aground contrary to management proposals pursuant to which AAL was acclaimed the preferred bidder and the Share Purchase Agreement (SPA).
"As evidenced by Oceanic banks letter dated 7th day of October 2005 all funds for the bid including the Bid Bond, the 10 percent initial payment of the value of the bid and the final payment were to come from Oceanic bank PLC. We later became aware that part of the funding came from a foreign account in Israel. AAL was not party from any fund not emanating from Oceanic Bank. Every effort by AAL to discuss Jimoh Ibrahim's unsatisfactory and bewildering actions was evaded and often rebuffed by him."
"AAL had an ongoing negotiations with Oceanic bank to fund AAL's bid for NICON before Jimoh appeared from the blues and confirmed to the consortium that he is a director of Oceanic Bank and then offered to assist AAL to get the funding through Oceanic Bank PLC. Jimoh then addressed a letter to the coordinator of AAL. Formulated and headed ACCEPTANCE Of OFFER.
"What was discussed was that Oceanic Bank will partner with an option of equity participation with AAL in considerations for the funding of the bid. It was further discussed that Jimoh would be compensated if he successfully pushes the loan application. Jimoh's offer dated 10th day of October 2005 was outside the contemplation of what was discussed with him. No member of the consortium agreed with Jimoh to take 51 percent of AAL.
"Jimoh illegally proceeded with a purported board resolution unapproved and unauthorized by AAL to hijack AAL and have been running NICON outside the principles and premises predicated upon, which AAL won the NICON bid as the preferred bidder.
"There is verifiable evidence that Jimoh has been collecting the certificate of occupancy of NICON's properties and has been selling the properties.
"He has also drawn on NICON's over US$15 million foreign accounts.
"All these actions are contrary to Insurance Act. It is our client's positions that Jimoh's activities should be immediately investigated. Our clients rightly believe that meaningful and transparent investigation can only be possible by removing Jimoh and his management to get to the bottom of the problem.
"The group of companies represented by Jimoh Ibrahim were neither apprised nor scored by the BPE/NCP before the bidding on the 11th day of October 2005," Mr. Dickson Osuala of Dickson Osuala & Company stated.
In his presentation, Mr. Awa Nmaju, Secretary of Board of Trustees of NICON disengaged staff and pensioners, told the lawmakers that N2.3 billion staff pension fund seized by Jimoh Ibrahim should be retrieved from him with the balances in the staff pension fund current and fixed deposit accounts; adding that "same goes for the Staff Pension Contributions which Jimoh Ibrahim refused to pay back to the exited staff."
However, the MD of NICON, Mr. Jegede who acknowledged that NICON has not made any profit since its takeover denied any knowledge of N2.3 billion or any other funds accruing to exited staff, but claimed that the involvement of NICON Insurance and Global Fleet extinguished liabilities of over $250 million at the time of acquisition.
Nonetheless, the committee chairman, Senator Lawan ordered the BPE to make available all details of total earnings of all federal government enterprises year by year; all proceeds of lodgments in the Central Bank and commercial banks as well as the interest accrued; all consultancy provided in respect of the privatized enterprises, handover notes of all privatized enterprises and addressees of liaison offices.
The hearing continues Thursday.