AFTERMATH SEPARATION FROM WIFE,FRANK EDOHO FINDS NEW LOVE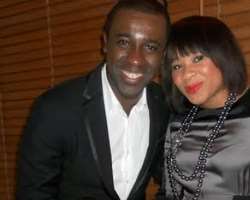 Months back, Who Wants to Be a Millionaire Host, Frank Edoho and wife, Katherine, parted ways on the ground of irreconcilable differences.
The latest gist now is that, Frank is currently in a sizzling romance with a lady by the name Sandra Onyenaucheya, who is single mother based in the UK.
According to source, the two met in 2010 and have been inseparable since then.
click the link below to go to...
POST SEPARATION TRAUMA FRANK EDOHO'S WIFE KATHERINE SACKED BY CLASSIC FM.