Anita Joseph turns musician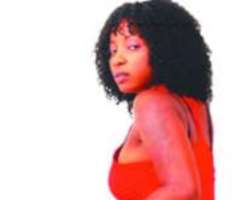 Anita Jospeh is doingher best to get into the club of the reigning queens of Nollywood.
Though she may have had some scandals in recent past, the actress is somewhat getting her acts together.
Anita has not really gained much prominence in the movie industry, but it looks as if the babe will be a sensation in the music industry as she has joined some other actors and actresses who have delved into music.
Last Tuesday in a highbrow club in Lagos, Anita held her birthday cum album listening bash.
Some up and coming actresses graced the bash but no single actor was sighted, neither did any A list actress attend.
Life and Beat asked the actress why her colleagues shunned her bash and she said, "I invited them but I think they were busy. I thought Nonso Diobi would come. Mike Ezuruonye is in Ghana and I think because the party was on a Tuesday night, most of them could not make it."
Anyway, the few that came made the bithday gal feel important. her friends popped a bottle of champagne and she did her single, 'Sexy Boi' and got everybody on the dance floor.