BETWEEN EX-BEAUTY QUEEN CUM ACTRESS,IBINABO FIBERESIMA AND EMEKA ROLLAS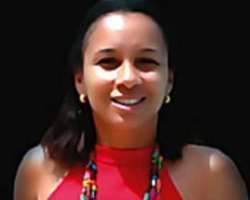 Going by the information reaching us, a serious battle is set for the seat of the National President of the Actors Guild of Nigeria, AGN which is currently held by Segun Arinze.
Two strong stakeholders of this guild are said to be at daggers drawn on over who will take the slot when elections come up later this year.
We gather that the incumbent National Secretary, Emeka Rollas Ejezie and top actress and former beauty queen, Ibinabo Fiberesima who has chaired the Rivers State chapter for many years are putting everything in place to give each other serious fight over the seat.
While Rollas is said to be coming from the camp of incumbent National President, Segun Arinze, Fiberesima, we gathered, is being backed by Nollywood henchmen who are allegedly rooted in the politics of the movie industry.
According to inside sources, as the countdown to the election gradually kicks-off, the two strong opposition parties are employing different strategies to get the endorsement of the guild's members.
The source informed that Rollas has, for the past one month, solicited for help financially, morally and physically from the graduates of Federal Polythecnic, Okoh, who are in the industry since he also graduated from the institution.
He allegedly advertised this on Facebook, pleading with them for their assistance in any way possible, to enable him get the position and also promised to give all Okoh graduates an opportunity to have their own person as the leader of such prestigious association.
On the other hand, Fiberesima is said to be tightening all loose ends to ensure that her portfolio will be suitable for the post.
She is said to be making her moves underground and is gaining a lot of followership by the day.