OCEANIC BANK PARTNERS POWER-POINT FOR BUSINESSMEN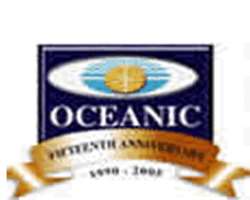 Oceanic Bank Plc has entered into discussion with Power-Point Entrepreneurship Group, an arm of Premi International Limited to grant soft loans to at least 5,000 small and medium-scale Nigerian businessmen and women.
The Manager of Ikorodu branch, Mr. Badru Jamiu and other top staff, held a meeting with the Director-General of Premi International Limited, Bishop Kayode Williams, Retired Deputy Director of Central Bank, Mr. Abiodun Sopitan, staff of Premi International, and hundreds of loan seekers at Ikorodu  on Thursday, on the modality of getting and repaying the loans.
According to Mr. Ademola Ajaja, representing Mr. Funsho Oyelohunmu, the Zonal Representative, Lagos and West development finance department of the bank, Oceanic bank had set aside some amount as micro-loans to small, medium-scale businessmen, traders, artisans, micro-groups, and associations as part of its contributions to boost the nation's economy.
He said the loans, which will attract three and half percent interest would be granted without collateral from the beneficiaries ranging from N50,000 to N500,000 per person.
The bank's representative pointed out that what was demanded from the would-be beneficiaries is the integrity of the executive members of the Power-Point Group, stressing that there must be state, zonal and local registrations for proper monitoring of the loanees business to ensure that loans were not diverted to other sources.
In his speech, Director-General  of Premi International Limited, Bishop Williams, said his organisation was ready to guarantee the loans for the businessmen, stressing that the Power-Point empowerment scheme was designed for the unemployed Nigerians to become successful entrepreneurs, while providing strength  for existing businesses to grow and create wealth.
He said his organisation had mapped out a training programme on creating and developing entrepreneurs, generating business ideas, being self-employed/starting new businesses; business planning and growth and expanding the existing businesses among others.
Also, Sopitan, advised the loan seekers to fulfill their obligations by paying as at when due, pointing out that it had become the habit of some Nigerians to get loans  and refuse to pay back as if it is a national cake.